A Jacob & Co. még tavaly mutatta be az elképesztő Astronomia Tourbillont. Mást ne mondjunk, a zafírból készül üvegbuborékon át tökéletesen látszik a rendkívül bonyolult konstrukció. Most továbbléptek.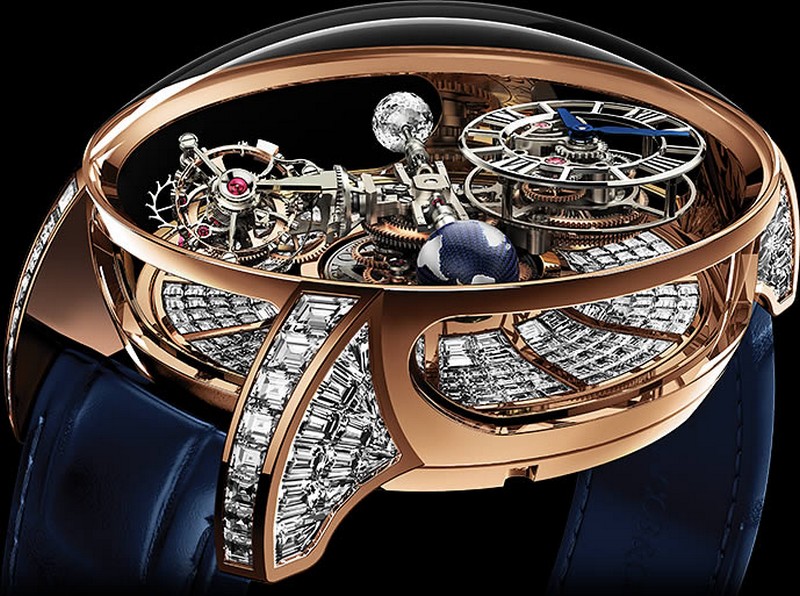 A Jacob & Co. némileg megváltoztatott designnal és kibővített névvel mutatta be a luxusórát. Az Astronomia Tourbillon Baguette-et jól megszórták gyémántokkal, ám ennél fontosabb változások is történtek.
Míg például a tavalyi modell buborékja egyetlen zafírból készült, most sok kisebb darabból rakták össze, amiből az is következik, hogy kisebb "ablakokat" hoztak létre rajta, no és egy nagyobbat a búra tetején.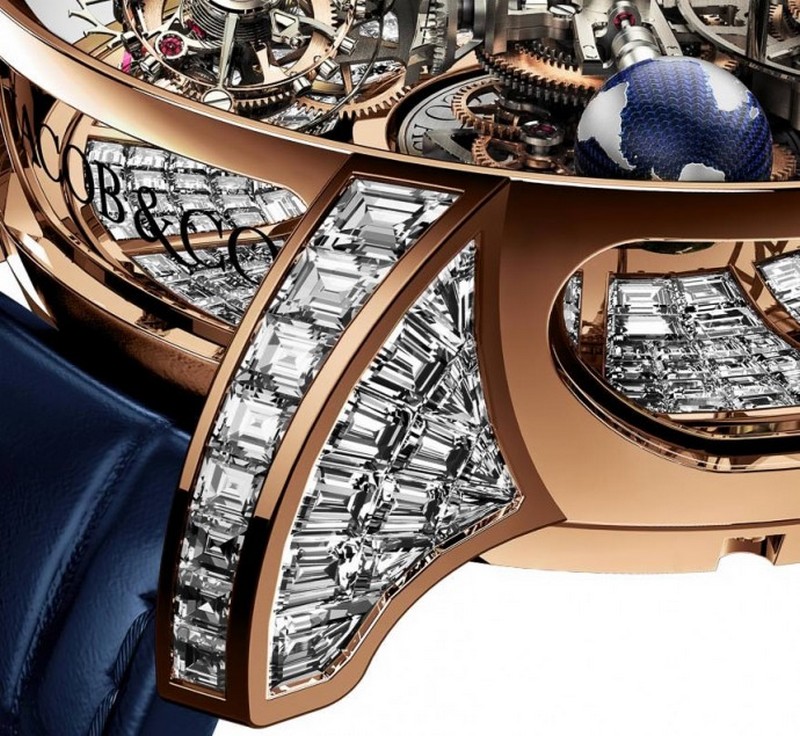 Az 50 mm széles és 25 mm vastag Astronomia Tourbillon tokja 18 karátos aranyból készült, és (biztos ami biztos alapon) gyémánt nélküli változat is kapható belőle. Mivel nem vagyunk óraszakértők, e pompás darab működési alapelveibe inkább nem mennénk bele, javasoljuk, mindenki olvassa el a cég oldalán.
Ami az óra árát illeti, a gyémánt nélküli változat 540 ezer svájci frank, míg a gyémántos ennek majdnem a duplája, kereken egymillió frank, ami nagyságrendileg ugyanennyi dollár is.