Milliárdos feleségének lenni nem lehet egyszerű. Nem mintha sajnálnánk őket, de elég nagy a nyomás, és persze elég nagy az előítélet is, hiszen a dúsgazdag hölgyekről általában az a kép él az emberekben, hogy semmi más dolguk sincs, mit szórni a pénzt. Bemutatunk tíz milliárdosfeleséget, akik (na jó, talán egy kivételével) cáfolják a sztereotípiát.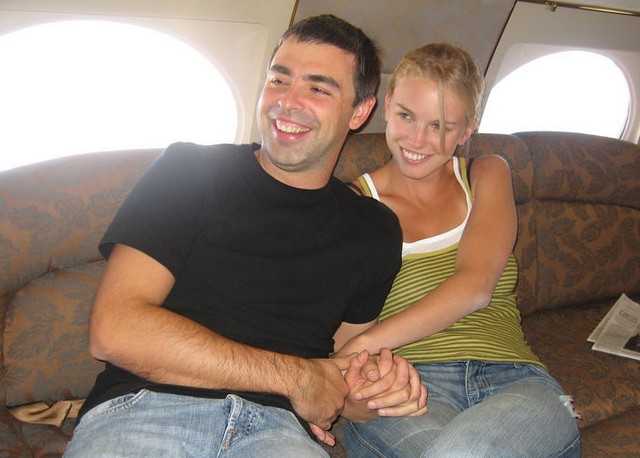 1.Lucy Southworth (férje: Larry Page, a Google társalapítója)
Külseje alapján nem meglepő, hogy Lucy Southworth (a fenti képen férjével) belekóstolt a modellkedésbe is, de nagyot téved, aki ez alapján ítéli meg. Larry Page felesége ugyanis pár dolgot elért még az életben ezen kívül is: éppenséggel három egyetemet végzett el, Oxfordból és a University of Pennsylvania mellett a Stanfordon bioninformatikából szerzett PhD-t. Márpedig ezeket nem dobálják csak úgy az ember után.
2.Anne Dias Griffin (férje: Kenneth Griffin hedge fund menedzser)
A Citadel milliárdos alapítója legalább ennyire büszke lehet francia feleségére, akinek különösebben nincs szüksége a férje pénzére. A Harvard MBA diploma után a Goldman Sachsnál és más cégeknél dolgozott, majd beindította az Aragon Global nevű vállalkozását, melynek piaci értéke 160 millió dollár.
3.Wendi Deng (férje: Rupert Murdoch médiamogul)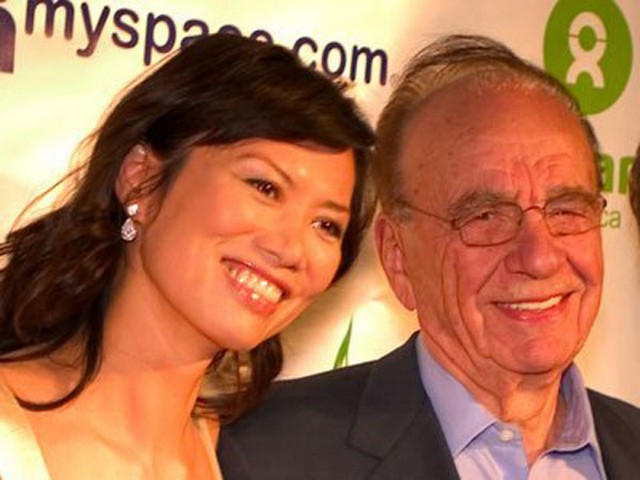 A kínai születésű hölgy tehetséges tévés, aki korábban az egyik kínai Murdoch-érdekeltség főnöke volt. Jelenleg egy New York-i iskolai közalapítvány vezetőségi tagja, nemrég pedig a filmkészítésbe is belekóstolt, a tavaly megjelent Snow Flower and the Secret Fan című alkotás a 19. században játszódik és két lány kapcsolatát mutatja be.
4.Susan Dell (férje: Michael Dell számítógép-mágnás)
Nehezen lehetne érdekházassággal vádolni Susan Dellt, aki kifejezetten gazdag családból származik, apja híres sebész volt. Susan valódi sportember, több Ironman versenyen is részt vett, saját divatmárkát (Phi) is indított, igaz, a válság azóta tönkretette a céget.
5.Irina Viner (férje: Alisher Usmanov orosz oligarcha)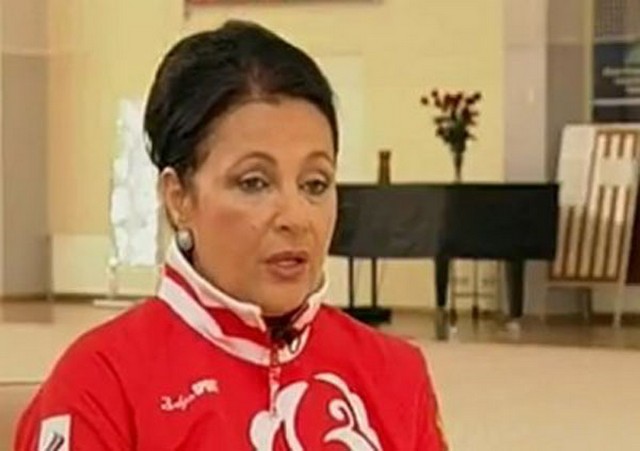 Miután a házasság immár két évtizede tart, Irinát is nehéz lenne azzal vádolni, hogy puszta számításból ment férjhez. A hölgy a sportban teljesedett ki, olyannyira, hogy az orosz ritmikus gimnasztika válogatott vezetőedzője.
6.Mackenzie Bezos (férje: Jeff Bezos, az Amazon alapítója)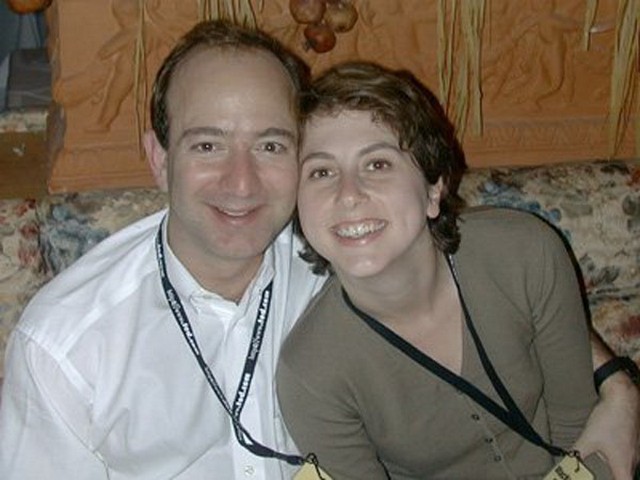 Mackenzie Bezos díjnyertes regényíró. Könyve, a The Testing of Luther Albright 2006-ban nyerte el a neves National Book Awardot. A hölgy egyébként a Princetonon végzett, egyebek között a Nobel-díjas Toni Morrisonnal volt szerencséje egy programban részt venni.
7.Anne Wojcicki (férje: Sergey Brin, a Google-társalapítója)
A jelek szerint a Google-vezérek nem csak céget alapítani, nősülni is tudnak... Anna Wojcicki (hasonlóan Lucy Southworthhöz) a biotechnológia Stanfordon és Yale-en végzett tudósa, aki saját céget is alapított 23andMe néven, mely a genetikai tesztelésekkel foglalkozik.
8.Salma Hayek (férje: Francois Henri-Pinault francia üzletember)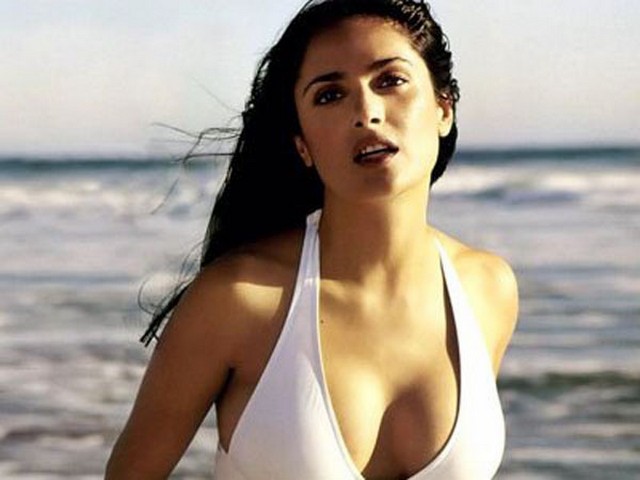 Nem szégyenítünk meg senki azzal, hogy bemutatjuk Salma Hayek karrierjét. Azt azonban elmondjuk, hogy a sztárság mellett a mexikói színésznő az UNICEF egyik arcaként rendszeresen jótékonykodik. Férje a PPR nevű cég elnök-vezérigazgatójaként olyan márkákat irányít mint a Gucci vagy az YSL (és még tucatnyi más, de nem sorolnánk fel mindet).
9.Dasha Zhukova (partner: Roman Abramovics)
Dasha Zhukova (maradjunk az angolos átírásnál) sikeresen hódította meg a Chelsea milliárdos tulajdonosát (aki a feleségét és gyerekeit hagyta ott érte). Nyilván nincs rossz dolga, ugyanakkor azért próbál a saját lábán is megállni, egy ideig a Pop divatmagazin főszerkesztője volt, és tervezéssel is foglalkozik. Ami meglepő (és amiért tulajdonképpen felkerült erre a listára), hogy nagy szerepet vállalt a Los Angeles megyei művészeti múzeum megnyitásában és tagja is a felügyelőbizottságnak.
10.Stephanie Seymour (férje: Peter Brant amerikai iparmágnás)
A végére adunk a sztereotípiáknak, hiszen a volt szupermodell Stephanie Seymour kilóg a listáról. Húsz éve még Axl Rose párja volt, aztán a Guns N' Roses énekesével meglehetősen viharos körülmények között fejezték be kapcsolatukat. Nem sokkal később már az akkor nős, és ötgyermekes Peter Branttel randevúzott, aki később el is vette feleségül. 2009-ben majdnem elváltak, ám azóta megint együtt vannak. Stephanie Seymour is megpróbált saját lábára állni, több filmben is szerepelt, de alighanem akkor állunk hozzá a legnagyobb jóindulattal, ha ezeket felejthetőnek nevezzük.