"Rosszabb, mint egy szekérnyi bolha" - ezzel a szlogennel reklámozzák a világ legdrágább viszketőporát, melynek grammját az arany árának tízszereséért árulják!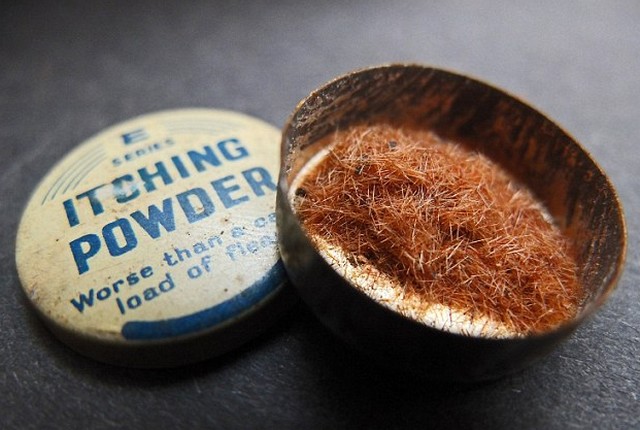 Az E Series Itching Powder nevet viselő készítményből már alig pár doboznyi maradt, ami nem is csoda, hiszen 80 évvel ezelőtt gyártották. Nem is nagyon lesz belőle több, hiszen egy George Dinsdale nevű üzletember a 30-as években gyakorlatilag a világon fellelhető teljes (egy speciális, a dzsungelben termő növény kivonatából készített) készletet felvásárolta üzlete számára.
Titkos helyen a készlet
Utóda, a hulli Dinsdale's Famous Joke and Trick Shop (azaz vicces és trükkös termékeket áruló bolt) tulajdonosa, Graham Williams most persze dörzsöli a kezét és időről időre a neten elad egy-egy adagot a viszketőporból.
A termék annyira népszerű (és drága), hogy a tulajdonosnak (aki egyébként George Dinsdale rokona) biztos és titkos helyre kellett elzárnia a készletet.
A port tehát az eBayen árulják, általában 33 font 32 pennyért 0,1 grammot (!!), de volt már olyan vevő is, aki 73 font 99 pennyt fizetett. Csupán összehasonlításként: az arany 33 font 12 penny – grammonként!
Kegyetlenül erős
Mitől is ilyen különleges az E-sorozat? Elsősorban attól, hogy nem a szokásos csipkebogyó az alapanyag (ami csak kisebb viszketést okoz). Ez a por olyan erős, hogy már a legkisebb mennyiség is órákig tartó viszketést idéz elő (ha csak le nem mossa az áldozat).
Régebben az alkalmazottak csak vastag bőrkesztyűben adagolhatták, hogy ne érintkezzen a bőrükkel. A viszketőpor titkos összetevői valahol elkeveredtek az évtizedek során, de a londoni Természettudományi Múzeumban elvégzett elemzés szerint a fő komponens egy, a trópusi vidékeken (Afrikában, Indiában és a karibi térségben) honos futónövény, a bengáli bársonybab.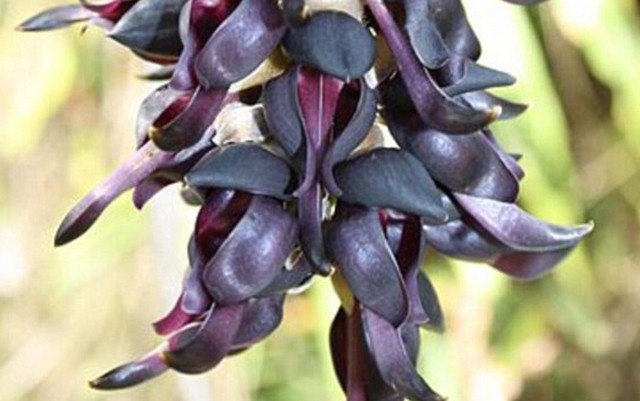 Érdekesség, hogy a 90-es évek közepén a viszketőpor doboza 65 pennybe került. A jelek szerint senkinek sincs még csak fogalma sem róla, mitől következett be az árrobbanás – de Graham Williams alighanem a kezét dörzsöli.
És nem azért, mert belenyúlt a viszketőporba...