Szakemberek szerint az elmúlt 30 évben nem került elő olyan különlegesség a The Beatles háza tájáról, mint a hónap végén árverezésre kerülő, mind a négy zenekartag által aláírt Sgt. Pepper's Lonely Hearts Club Band lemez.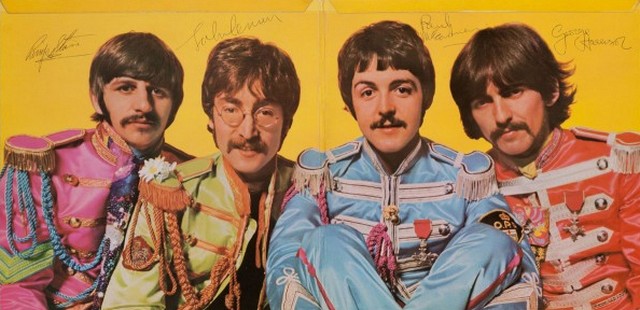 Tévedés kizárva, a The Beatles (és a hatvanas évek) egyik legkiemelkedőbb lemezének tartott Sgt. Pepper's Lonely Hearts Club Banden található aláírást két szakértő is eredetinek és hitelesnek ismerte el, így nem tűnik túlzásnak a 30 ezer dolláros várható leütési ár.
"Őszintén szólva 30 év után engem már elég nehéz bármilyen tétellel izgalomba hozni, de ennek a lemeznek sikerült olyan előidézni bennem, amit már évek óta nem éreztem" – fogalmazott a szakértők egyike, Frank Caiazzo.
Az aukción más The Beatles-relikviát is elárvereznek. Ilyen például az a korai kislemez, melyen az együttes a My Bonnie/The Saints című dalokat adja elő, még a hamburgi időszakból. A szakemberek szerint ez is 30 ezer dollárért kelhet el.
Akinek nincs ennyi pénze, az pályázhat arra a plakátra, amely a legendás Shea Stadionban adott koncertet hirdeti 1965-ből, a várható leütési ár itt 3500 dollár.
Az árverésen 66 Beatles-hez kapcsoló tárgyra lehet licitálni, például egy fel nem használt VIP-jegyre abba az 1964. február 9-i Ed Sullivan Showba, amely a zenekar legendás amerikai országos televíziós bemutatkozása volt. Ezért az egyetlen jegyért akár 1500 dollárt is fizethet majd a szerencsés (de mindenképpen rendkívül elszánt) gyűjtő.