Ki ne szeretné egyszer kipróbálni, hogy milyen is lehetett régen a királyoknak, az arisztokratáknak. Persze nyíltan inkább illik fanyalogni, de azért ha lehetőség adódna rá, hogy volt előkelőségek rezidenciáján szállhasson meg az ember egy pár napra, kevesen utasítanák vissza.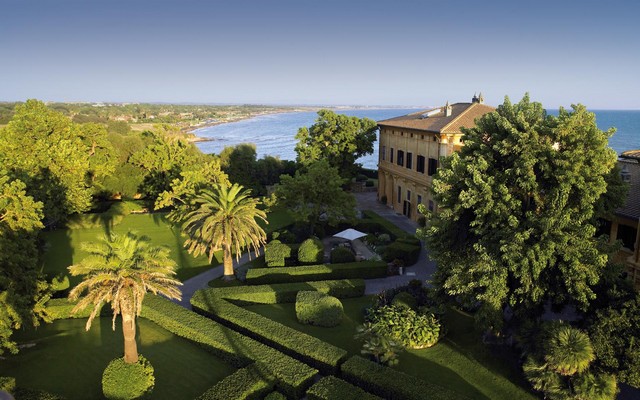 A CNN összeállított egy listát a ma már szállodaként működő, vagy bérelhető arisztokrata lakhelyekről. (Nemrég írtunk olyan királyi palotákról, amiket ma is használnak az uralkodó családok, mégis szobát vagy a rezidencia területén különálló épületet lehet akár bérelni is az év bizonyos időszakaiban.
Róma közelében található az Orsini család által építtetett 17. századi kastély a La Posta Vecchia ma már a kortárs és a reneszánsz egy különös elegye. Ugyanis az 1960-as években megvásárolta az olajmágnás J.P. Getty és helyreállította, de ugyanakkor saját modern gyűjteményéből is elhelyezett itt dolgokat. A tengerparton, csodálatos park közepén található.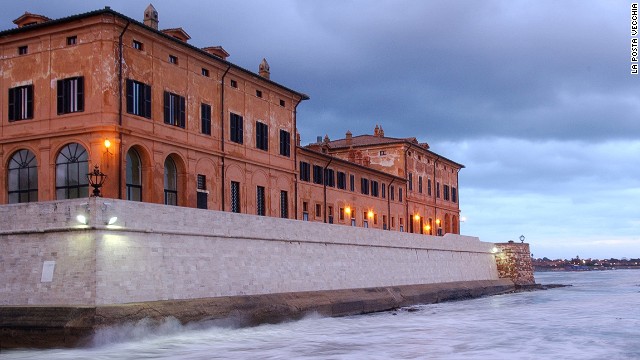 Splitben, akár a Diocletianus Palota-együttes területén is találhat igen exkluzív szállást, aki szeretne. A Hotel Vestibul Palace egy olyan téren helyezkedik el, ami valaha az istenek számára volt fenntartva. Az 1500 éves falak között azonban maga a szálloda inkább modern.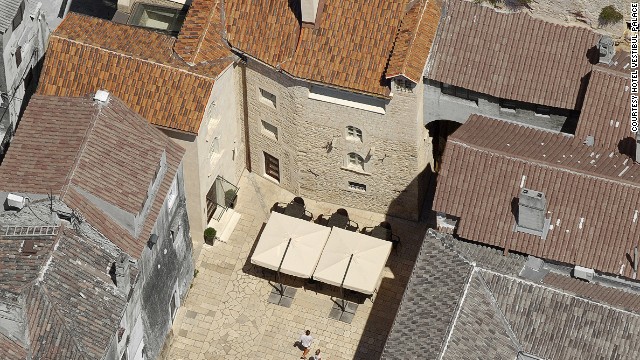 Pekingben egyenesen a Nyári Palotába telepedett meg egy szálloda az Aman at Summer Palace. A százéves pavilonokban kötelezően jelen vannak a kínai művészet remekei, a Ming Dinasztia stílusában készült bútorok. Az elhelyezkedése ennek a hotelnek is kivételes, a körülötte elterülő táj önmagában megér egy misét.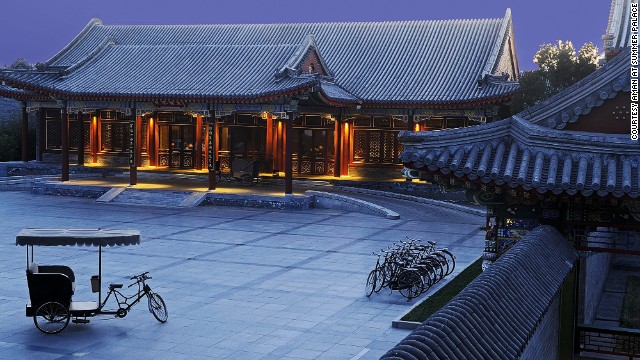 A prágai Pachtuv Palota valamikor Mozartnak is otthont adott, sőt a legendák szerint a tulajdonos Hubert Karel Pachta gróf be is zárta a zeneszerzőt az egyik szobába, amíg be nem fejezte a Don Giovannit. A hotel meg is tartotta a történelmi idők stílusát, freskókkal, baldachinos ágyakkal és barokk stílusú udvarral csábítja az erre a hangulatra vágyókat.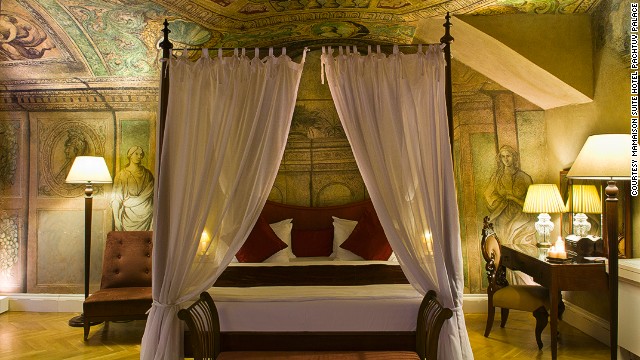 A bécsi Hotel Imperialt Württemberg hercege lakta, bár nem túl hosszú ideig, mindössze két évig. 1873-ban alakították szállodává, így már összességében több mint 150 éves történelmet mondhat magáénak.
A velencei Gritti Palota ugyan csak egyike a sok kastélyból lett szállodának, de kevés van, amelyik annyira elegáns, mint éppen ez. A palota a 16. században épült a dózse részére, később a vatikáni követek szállásául szolgált. Majd az 1800-as évek végén alakították szállodává.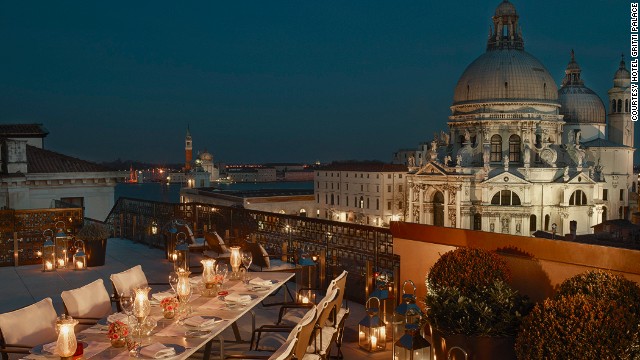 A Chateau de Saint-Loup, a Loire mentén már a"Százéves Háború" alatt is fontos színhely volt, hiszen itt tartotta fogva az akkori francia királyt, II. Jánost, Edward a "Fekete Herceg". Maga a kastély a 17. században épült, a 12. századi torony helyén, ahol a király börtöne is volt. Így igazán a középkori történelembe cseppenve érezheti magát a látogató.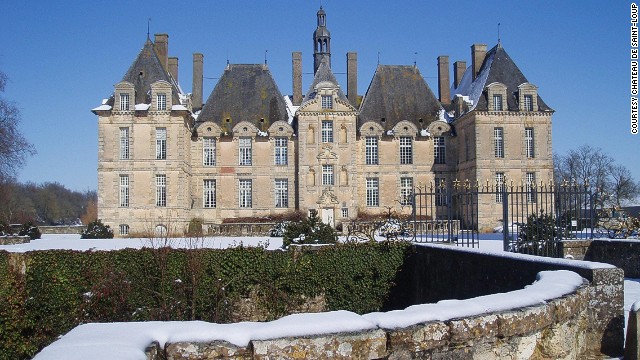 Az angliai Sussexben található Amberley Kastély tulajdonosa I. Erzsébet volt. A 18 méter magas várfal és az őrtorony ma is áll. A kapu vasrácsát pedig minden este leeresztik amikor éjfélt üt az óra.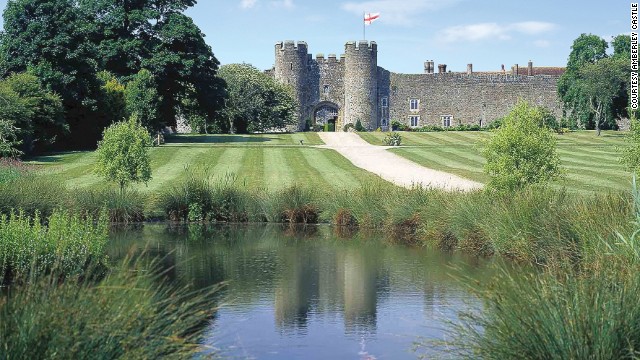 Az isztambuli Ciragan Palota két szultánnak is lakhelye volt, mielőtt az 1900-as évek elején leégett. 1989-ben egy japán cég megvette és az eredeti szerkezettel állította helyre. A "Szultán lakosztály" az egyik legdrágább a világon, egy éjszakára 15.000 dollár.