A világ nem feltétlenül amerikaifoci-rajongó fele is minden évben fokozott figyelemmel várja a Super Bowl-t, a nagydöntőt. Aki nem a sportot, az a körítést várja – a szünetben rendezett koncertet és a reklámokat, melyek közül sokat ilyenkor mutatnak be először, és olyan is akad, amit soha többet nem vetítenek a tévében.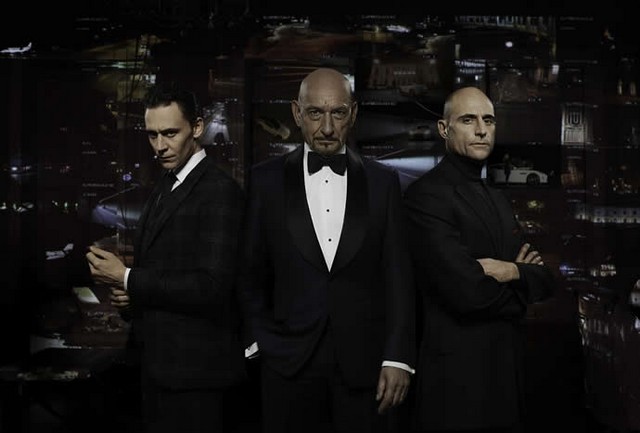 A cégek ilyenkor hatalmas összegeket költenek egy reklámfilmre (és itt most nem csak arra gondolunk, hogy csillagászati árat kell fizetni egy másodpercnyi sugárzásért is), hiszen egy jól sikerült kisfilm akár egy termék egész sorsát meghatározhatja. (Ma már legendás a Xerox 1977-es, az Apple 1984-es, vagy éppen a Budweiser 2000-es reklámfilmje. Nem sorolnánk tovább a példákat, a net tele van velük, például ez sem egy rossz lista.)
Idén az előzetes hírek szerint a Jaguar F-Type Coupe hirdetését várja nagyon a szakma. Már maga az autó is igen jól sikerült, több szakoldal is beválasztotta a legjobb 10 közé, és a várakozást az is erősíti, hogy (bármilyen hihetetlenül hangzik is) a Jaguar még soha nem hirdetett a Super Bowlon.
Nem is bíznak semmit a véletlenre, hiszen a filmhez három filmsztárt is megnyertek: Tom Hiddleston (Thor, Bosszúállók) és Mark Strong (Suszter, szabó, baka, kém; A Guardista; Zero Dark Thirty – a Bin Láden hajsza) mellett az adu ász nem más, mint az Oscar-, Golden Globe- és minden díjas Ben Kingsley, akinek legendás filmszerepeit gyakorlatilag fel sem lehetne itt sorolni.
A reklámfilm szlogenje az It's Good to Be Bad, azaz Rossznak lenni jó, és ez már előrevetíti mindazt az akciót, amit a teljes darab (aminek egyelőre csak egy 30 másodperces előzetesét szellőztette meg a Jaguar) kínál majd – az új rossz fiús imidzs jegyében.