Ha van szubjektív dolog, akkor a szépség minden bizonnyal az. Ilyen szempontból megválasztani a világ legszebb éttermét nem sok sikerrel kecsegtet, a The Daily Meal nevű oldal vállalkozott rá, mi pedig megosztjuk az eredményt.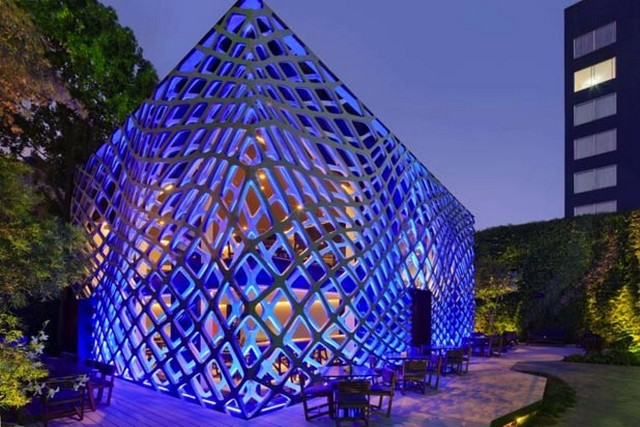 Különleges éttermek különleges megjelenéssel és építészeti megoldásokkal, a lényeg, hogy valamivel megragadja a figyelmünket és legyen szép. Körülbelül ezek voltak a The Daily Meal nevű ételblog szempontjai a lista kialakításakor.
Vitatkozni persze lehet, úgyhogy ezt figyelembe véve mutatjuk be a lista első 5 helyezettjét.
5. Tori Tori, Polanco, Mexikó
A nyitóképen látható, Michel Rojkind építész által megálmodott Tori Torira sok mindent lehet mondani, de hogy (kívül vagy belül) hétköznapi lenne, azt aligha. Az étterem egy egészen fantasztikus kortárs szoborban található, ami a megálmodója szerint az alapvető elemeket szimbolizálja. Ehhez nem szólnánk hozzá, de az étterem különlegességéhez nem férhet kétség.
4. La Maison 1888, Da Nang, Vietnam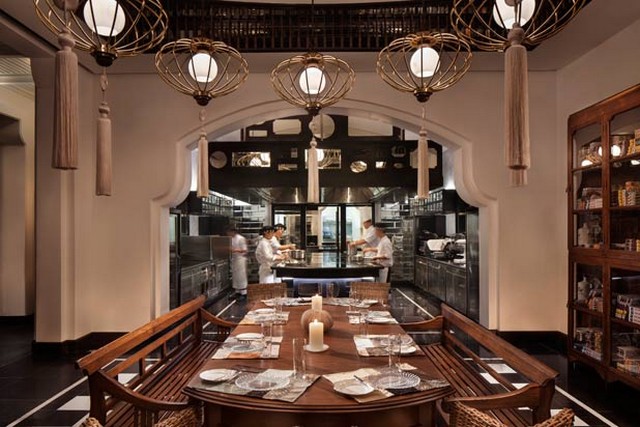 Igen, egy vietnami étterem ez, az 1888 egészen csodálatos kilátást kínál a vízre, de bent legalább ilyen szépségekkel találkozhat az ide látogató. A világ minden tájáról találkozhatunk itt különböző stílusú termekkel, mégis sikerült az egészet egységbe foglalni.
3. Le Louis XV, Monte Carlo, Monaco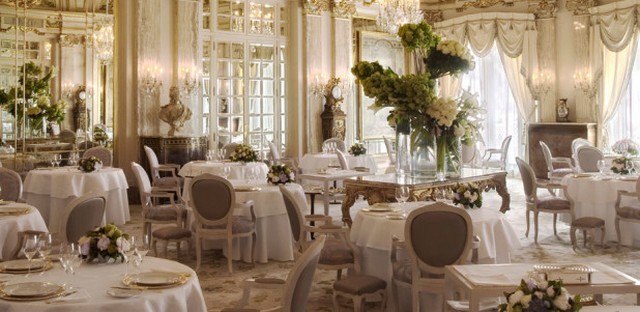 Ha az előbb Vietnam meglepő lehetett, Monaco aligha az. Az Alain Ducasse séf nevével fémjelzett monacói étterem tulajdonképpen III. Ranier hercegnek köszönheti a létét, aki fogadott a mesterrel, hogy képtelenség négy év alatt 3 Michelin-csillagos éttermet létrehozni. Nos, jelentjük, nem az, mi viszont gazdagabbak lettünk a világ egyik legjobb éttermével.
2. The Four Seasons, New York, U.S.A.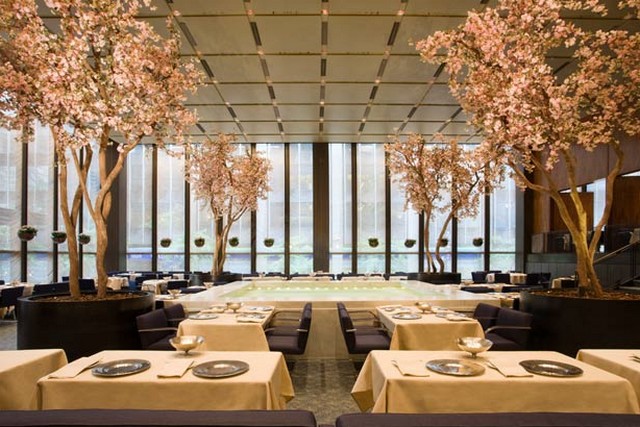 Elsőre kicsit furcsa ezen a listán látni a Négy évszakot, hiszen a kép alapján nem tűnik túlságosan szépnek vagy különlegesnek – pedig az. A modern vendéglátás e kultikus helye ugyanis részben múzeum, részben étterem. Az 1959-ben megnyitott éttermet a kor építész szupersztárja, Miles van der Rohe tervezte, a belsőért pedig Phillip Johnson felelt. A cél a művészet, az építészet és a gasztronómia ötvözése volt, így nyújtva páratlan élményt. Mit mondjunk? Sikerült.
1. Ithaa Undersea Restaurant, Conrad Maldives Rangali Island, Maldív-szigetek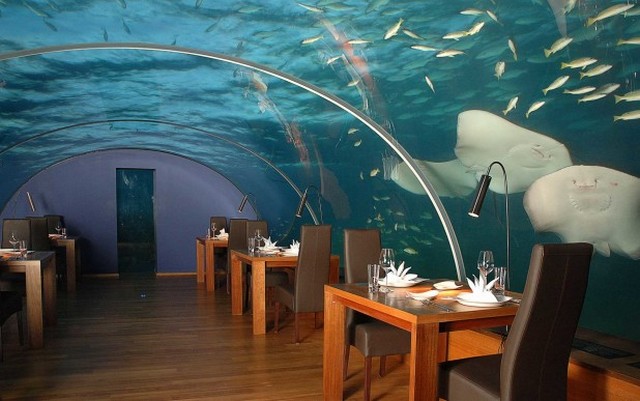 Mint a neve is mutatja, ez a Maldív-szigeteki étterem a víz alatt található. Nehéz elképzelni annál izgalmasabbat, mint hogy ebéd vagy vacsora közben az óceán élővilágát nézhetjük. Sokkal több szót nem is érdemes vesztegetni rá, hiszen ez az étterem tényleg magáért beszél és méltán lett a világ legszebb étterme.
(via)