A Pilatus alig két hónapja mutatta be újdonságát, ám az első generációt már el is adta belőle. Pedig a gép a maga 8,9 millió dolláros árával nem feltétlenül olcsó mulatság, ám egészen különleges dolgokra képes.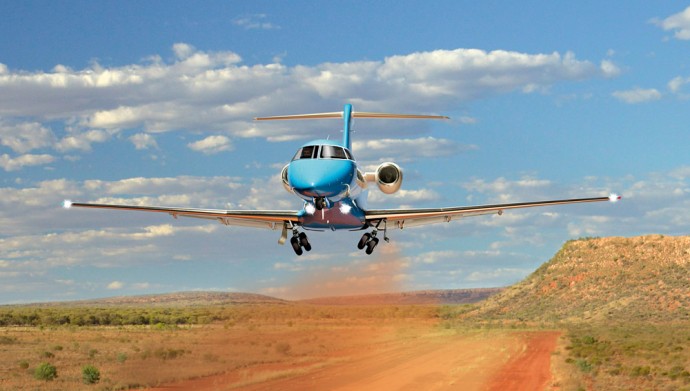 A május végi genfi EBACE (European Business Aviation Convention & Exhibition azaz az üzleti repülőgépeket gyártók európai gyűlése és kiállítása) során mutatkozott be a nagyközönség előtt a Pilatus PC-24-es gépe, és ha azt mondjuk, hogy komoly sikert aratott, akkor nem mondtunk semmit.
A modellből ugyanis két nap alatt annak ellenére teljes egészében eladták az első gyártási széria 84 gépét, hogy még csak az életnagyságú makettje létezik és várhatóan 2017 előtt nem is szállítják le az első darabokat.
Nem is csoda, hiszen a svájci gyártó gépe hiánypótló a kis üzleti repülők között. A 8,9 millió dolláros ár is nyilván elfogadható, ráadásul ezért a PC-24 tartalmazza az iparág legújabb fejlesztéseit is.
Így például képes arra, hogy burkolat nélküli futópályás repülőtereken is leszálljon, ami hihetetlenül megnöveli a lehetséges útvonalak számát (mást ne mondjunk, így több mint 20 ezer repülőtér válik a tulajdonosok számára elérhetővé világszerte).
A Pilatus szerint nyolc évet dolgoztak a gép designján, messzemenőkig figyelembe véve a felhasználói jelzéseket és igényeket. A két-hajtóműves jetet egyetlen pilóta is vezetheti, haótávolsága 3300 kilométer, végsebessége pedig eléri a 780 km / órát. A gépen tíz utas fér el kényelmesen, ráadásul az utastér üléseinek elhelyezése tetszés szerint variálható.
(via)