A pénzzel nem jár feltétlenül együtt a jó ízlés, aminek ékes példája az a Mercedes CLS 350, ami mostanában elég komoly feltűnést kelt London utcáin, márpedig London utcáin akármi nem kelt elég komoly feltűnést. Kivéve, ha az egy egymillió Swarovski-kristállyal megszórt Merci.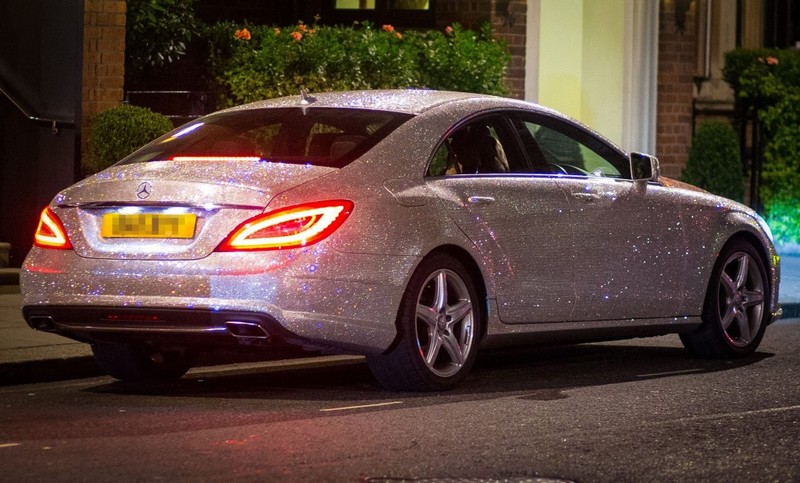 Aki a minap London belvárosában járt (ezek nem mi vagyunk, sajnos), az akár láthatta is a veszettül csillogó Mercedes CLS 350-et, és sofőrjét. A 2011-es modell (mármint az autó, nem a sofőr) alaphangon 25 ezer fontba (10 millió forintba) kerül Nagy-Britanniában, azaz még csak nem is tartozik a drágább darabok közé, ám sikerült eléggé felturbózni.
Az egyebek mellett a Basil Streeten fekvő The Levin Hotel és a Harrods áruház mellett is látott autó tulajdonosáról elsőre azt gondolnánk, vagy arab vagy orosz, és nem is tévedünk, hiszen a Mercedest Daria Radionova (mindkét képen a jobb szélen) vezeti.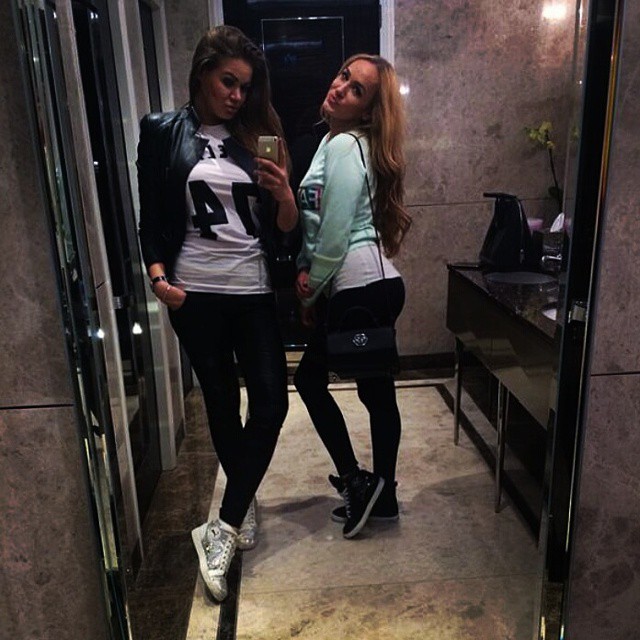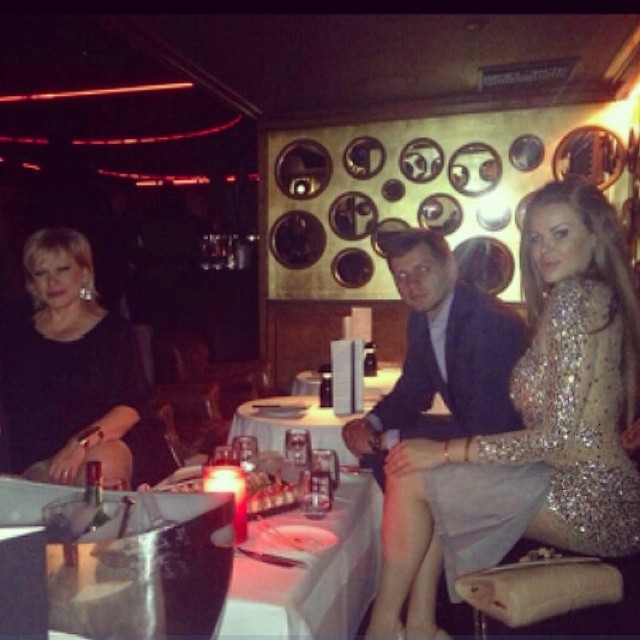 A 21 éves, üzleti menedzsmentet tanuló Daria nyilatkozott is, és mint mondta, valami igazán különlegeset szeretett volna (jelentjük, sikerült neki) összehozni: "A kristályokat felhelyező emberek Oroszországból érkeztek és két hónapig napi 12 órát dolgoztak az autón. Mindez 20 ezer fontba (8 millió forintba) került, és voltak még egyéb költségek is, de nagyon boldog vagyok az autómmal és nagyon várom már, hogy rendszeresen vezethessem".
"Éppen hogy készen lett és bárhová is megyek vele, az emberek megállnak és megbámulják. A járókelők és az autósok figyelmét is alaposan felkelti. Néha attól félek, nehogy karambolozzanak a nagy nézelődésben" – tette hozzá a valószínűleg nem gyorséttermi munkából élő orosz egyetemista.
A The Levin Hotel menedzsere szerint egészen rendkívüli az a figyelem, ami az autót övezi. "Elég sok ritka autó jár erre, parkolnak itt rendszeresen Ferrarik is, de szerintem egyik sem kelt ekkora feltűnést" – mondta Harald Duttine.
(via)