Noha az amerikai futball kapcsán elsősorban nem a gyémántokkal és arannyal díszített sisak jut elsőként eszünkbe, valamiért nem vagyunk meglepődve, hogy akadt élelmes cég, amely előállt ilyesmivel. Ha már itt a Super Bowl, meg is mutatjuk.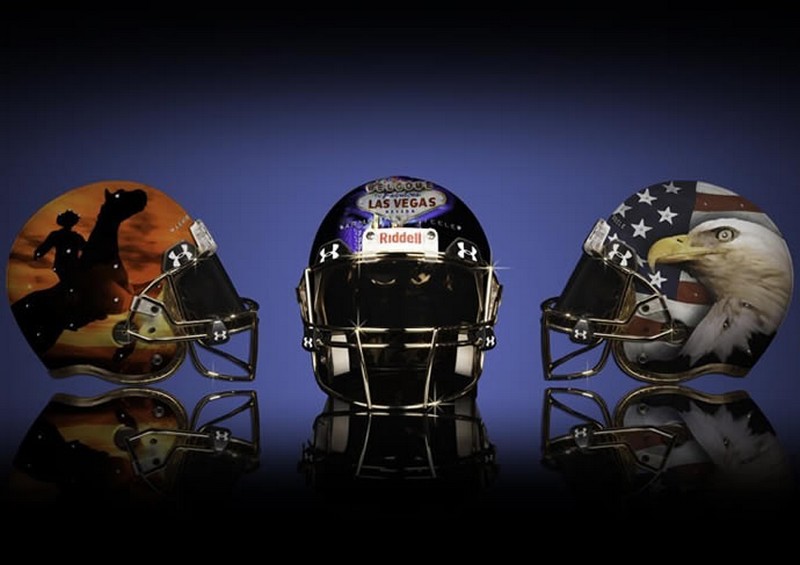 Nem sok amerikaibb sport van az amerikai focinál (na jó, mondjuk a baseball), így aztán nem meglepő, hogy az Armorie Steele gyártotta sisak-kollekciónak a Bátrak hona, a Home of the Brave nevet adták. (Ez ugye az amerikai himnusz, a The Star Spangled Banner első versszakának utolsó sora.)
A sisakokon az amerikai történelem és az ország nevezetességei közül örökítettek meg párat. A hatdarabos kollekció minden sisakja egyenként, kézzel festett és drágakövekkel, valamint Swarovski-kristályokkal díszített.
Minden darabon 50 gyémántot találhatunk, így nem csoda, hogy egyetlen sisak 12 500 dollárba (3,4 millió forintba) kerül, és minden egyes modellből csak hat darab készül, szóval jó lesz sietni… Persze aki igazán nagyot akar dobni, az megveszi a teljes kollekciót, összesen 75 ezer dollárért.
A cégnek egyébként nem ez az első ilyen dobása, korábban jégkorongosoknak szánt arcvédőket dobtak piacra, meglehetősen jó visszhang mellett.
(via)