Új luxusrepülőt mutatott be a Piper, az M600-at ősztől lehet majd kapni, de a részletekről már most is be tudunk számolni, és ha már így van, miért ne tennénk. Lássuk tehát, mit tud a multimilliomosok leendő kedvence!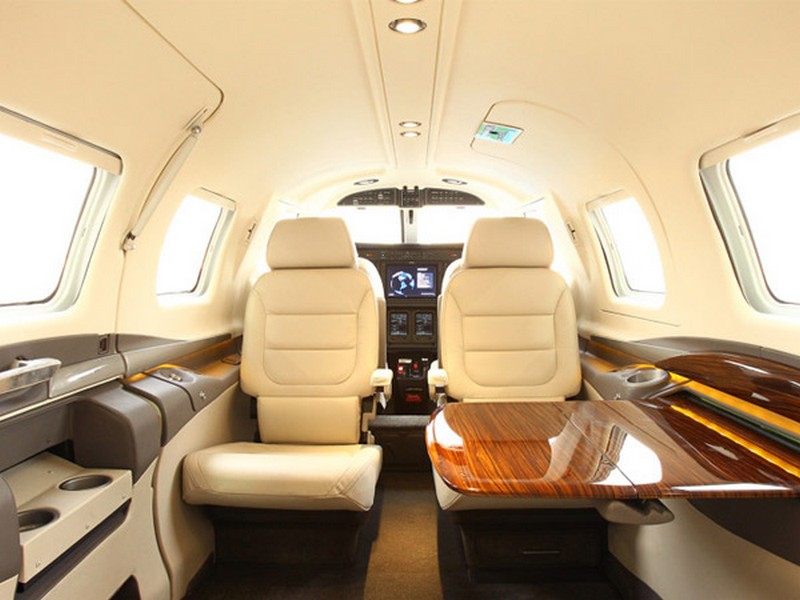 Az amerikai repülőgyártó M-Class sorozatába tartozó 600-at elsősorban a kényelemmel és a megnövelt hatékonysággal próbálja meg eladni a vállalat. Ennek megfelelően a 600 lóerős Pratt & Whitney turbómotor 450 kilométer / órás sebességet képes elérni.
Hatótávolsága 1300 tengeri mérföld (2400 kilométer), amit elsősorban a szárny újratervezésével és a hatékonyabb üzemanyag-felhasználással értek el. Csak hogy legyen mihez hasonlítani, ez körülbelül 30 százalékkal több, mint amit a hasonló kategóriájú gépek általában tudnak.
Az üzletemberek kiszolgálása miatt volt fontos, hogy az M600-asba épített Garmin GSR rendszer műholdas kapcsolatának köszönhetően viszonylag olcsón lehet bárhonnan mobiltelefonálni.
Fontos persze a biztonság is, így került be a gépbe egy olyan rendszer, amely jelzi a pilótának, ha a gép eltér az előzetesen tervezett menetiránytól, vagy túlságosan lelassul. Az igazi menőség azonban nem ez, hanem a Kék Gomb, ami probléma esetén automatikusan visszaállítja a gépet a megfelelő magasságra. Ez különösen akkor hasznos, ha a pilótával valami történik, mert a gomb megnyomásához nem kell szakértelem...
Ami az esztétikumot illeti, a gépen jelentős fejlesztéseket hajtottak végre ezen a téren is. A BMW-Mercedes-vonalat szem előtt tartva alakították ki a bőrüléseket, a hatszemélyes gépen így pilótától utasig mindenki maximális kényelemben utazhat.
Az utastért egyébként is pazar, a kidolgozás minőségi, csakúgy, mint az anyaghasználat, az pedig sokat elárul a megcélzott vevőközönségről, hogy külön ügyeltek a speciális bortárolók előtérbe helyezésére.
A végére hagytuk az árat, az M600-at ősztől lehet majd megvásárolni 2,8 millió dollárért. Természetesen ez csak az alapár, az esetleges átalakításokkal ez feljebb kapaszkodhat.