Az elmúlt tíz évben megduplázódott az ezer leggazdagabb brit vagyona, így nem csoda, hogy a sok pénz egyre extrémebb kívánságokhoz is vezet. Most öt ilyet mutatunk be, ami az érdekesség, hogy van egy dolog, amit nem sikerült pénzen megvenni, pedig mindent megpróbáltak. Hamarosan az is kiderül, mi az…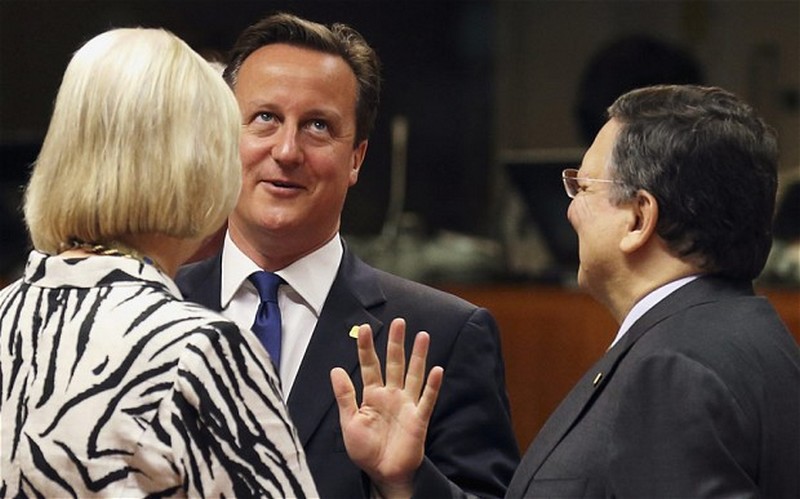 David Cameron (szemben) aláírására fájt a foguk
Az ezer leggazdagabb brit tíz éve alatt megduplázott vagyona már csak azért is elgondolkodtató, mert ugye közben volt (van?) egy gazdasági válság, ami a jelek szerint a csúcson azért nem nagyon érezteti hatását.
Ha a multimilliomosoknak jól megy, akkor jól megy a kiszolgálásukra szakosodott cégeknek is. Ilyen cég a Ten Group is, világszerte több mint kétmillió taggal. A nagyságrendek érzékeltetése végett: csak az elmúlt 12 hónapban 36,5 millió fontot költöttek náluk az ügyfelek.
Most a The Daily Telegraph segítségével nyilvánosságra hozták, melyek voltak működésük 17 évének legfurcsább kérései.
Orgonalecke a Notre Dame-ban
Egy orosz oligarcha találta ki lánya 18. születésnapjára, hogy szervezzenek egy orgonaórát neki a párizsi Notre Dame katedrálisban. A kérésben még csak nem is az ötlet elsősorban a szokatlan, és nem is feltétlenül az ára (2000 euró nem egy akkora összeg, pláne nem egy orosz oligarchának), hanem az, hogy a kétéves várólistát simán megkerülve 15 nap alatt szervezték le a dolgot.
A miniszterelnök és a whiskysüveg
Még 2011 májusában történt, hogy egy brit milliomos egy jótékonysági árverésen megvett egy, a brit alsóház, a House of Commons nevét viselő whiskyt. Az üzletember úgy gondolta, nagy menőség lenne, ha az üveget maga David Cameron miniszterelnök írná alá. Az ötlet nem volt teljesen reménytelen, hiszen a konzervatív politikus csinált már korábban ilyet. Végül össze is jött a dolog.
Flashmob a New York-i Central Parkban
Egy brit milliomos azt találta ki lánya 16. születésnapjára, hogy elviszi New Yorkba. Eddig ebben semmi extra nincs, ő azonban szerveztetett bele egy kis csavart, méghozzá egy 15 fős flashmobot a Central Parkba, méghozzá Pharell Williams Happy című dalára. A kis buli 3000 dollárba került.
A szerelem nem ismer korlátokat
A szerelemben minden őrültség megengedett, erre több példát is fel tud hozni a Ten Group. Volt egy férj, aki két salsatáncosnő formájú tortát rendelt a felesége születésnapjára – természetesen életnagyságban.
Egy másik szerelmes milliomos 69 vörös rózsát küldetett a barátnőjének, ami még nem is akkora dolog, az már inkább, hogy mindegyiken egy-egy személyes üzenet volt olvasható.
Végül nem feledkezzünk meg arról a milliomosról sem, aki neme egyszerűséggel egy afrikai elefántot bérelt ki egy esküvőre, csekély 10 ezer fontért. Mondjuk az üzenetértékét nem teljesen értjük, de sebaj.
…van, amit ők sem tudnak elintézni
Végül jöjjön egy kudarcélmény. Egy milliomos azt találta ki, hogy Harry Potter-rajongó lányát beleíratja a sorozat következő kötetébe. Az ötletet tett követte, a nevében eljáró cég nem kevesebb mint 50 ezer fontot ajánlott fel a gesztusért JK Rowlingnak. Azaz csak próbált meg felajánlani, a kérés ugyanis el sem jutott az íróig, annak csapata élből elutasította.