Azt már megszoktuk, hogy az autóipar csúcsteljesítményeinek számító luxusautókból az igazán gazdagok teljesen személyre szabott darabot rendelnek. Az azért még ezekben a körökben is ritka, hogy rögtön hét darabot.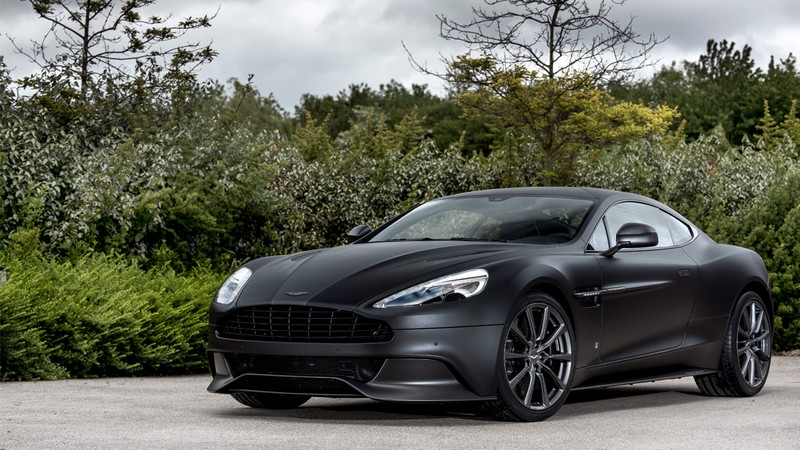 Az Aston Martin Vanquish One of Seven (fotó: astonmartin.com)
A német autógyűjtő Markus Storck ugyanis nem aprózta el, rögtön hét darabot rendelt a speciális, személyre szabott Aston Martin Vanquish-ből. Egyet magának, hatot pedig szintén autóőrült barátoknak. A vagyonát kerékpárgyártással megalapozó üzletember már át is vette a saját példányát az Aston Martin gaydoni központjában.
A hét Vanquish mindegyike a One of Seven (azaz Egy a hétből) sorozat darabja, és kifejezetten erre a rendelésre alakították át őket. Nem is akárhogyan, hiszen mind külsőleg, mind belül elég komoly átalakításon estek át.
Kívül a többszörösen megerősített szénszálas karosszéria jelent újdonságot, amihez ráadásul az Aston Martin kénytelen volt kifejleszteni egy teljesen új gyártási folyamatot.
Belül az ülésekre érdemes felhívni a figyelmet, különösen a gyémánttal díszített varrást, a fejrészekben természetesen diszkréten ott figyel az exkluzivitást hangsúlyozó One of Seven-logó, és nem hiányozhat a tiszta szénből előállított Aston Martin-jel sem.
A mechanikus részekhez nem nyúltak, azaz az átalakított Vanquish-t ugyanúgy hatliteres, 568 lóerős V-12-es motor röpíti álló helyzetből 4 másodperc alatt 100 km / órára, az autó csúcssebessége is maradt 320 km / óra.
"Teljesen le vagyok nyűgözve, hogy az Aston Martin Vanquish sorozattal kapcsolatos álmaim így valósultak meg" - mondta az autó átvételekor Markus Storck, hozzátéve, hogy tökéletesen elégedett mind a kiszolgálás minőségével, a részletekre való odafigyeléssel és az Aston Martin elkötelezettségével.