Egy szép, elegáns óra ma már messze nem (csak) az idő mérésére szolgál, egyszerre ékszer és státusszimbólum. Ennek megfelelően elképesztő árakat elkérnek egy-egy kiemelkedő darabért. Ma ötöt mutatunk meg közülük. Érdekesség, hogy az öt legdrágább közé csak egyetlen női karóra fért be, igaz, az nem akármilyen.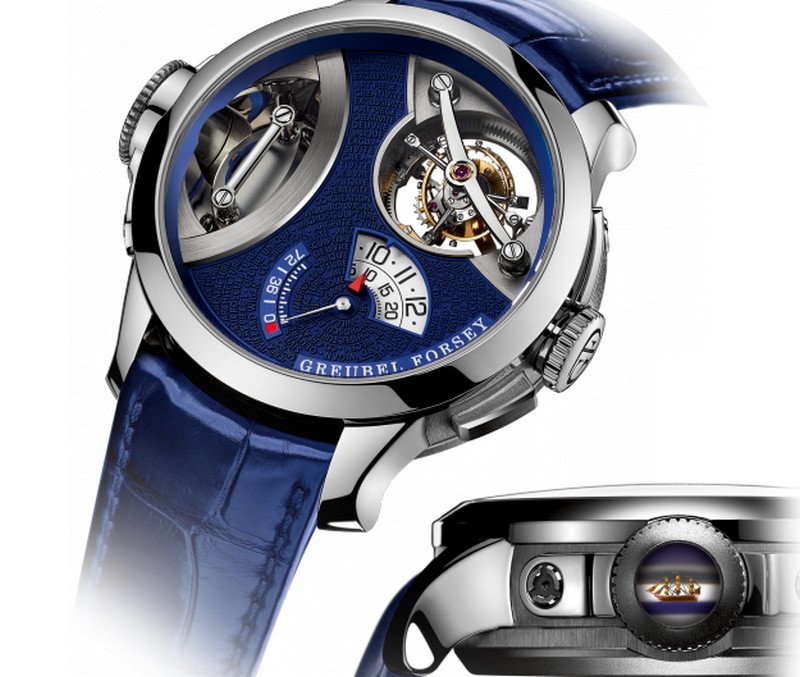 5. Greubel Forsey Art Piece 1 (1 és 2 millió dollár között)
Az óra különlegessége a brit művész, Willard Wigan rajta látható munkája, ami tulajdonképpen egy miniatűr aranyból készült hajó. A zafírháttal ellátott óra pontos ára nem ismert, mert kereskedelmi forgalomban nem kapható, pontosabban csak a kiemelt, rendszeres vásárlóknak elérhető, ám valahol 1 és 2 millió dollár között lehet.
4. Richard Mille Tourbillon RM 56-02 Sapphire (2 millió dollár)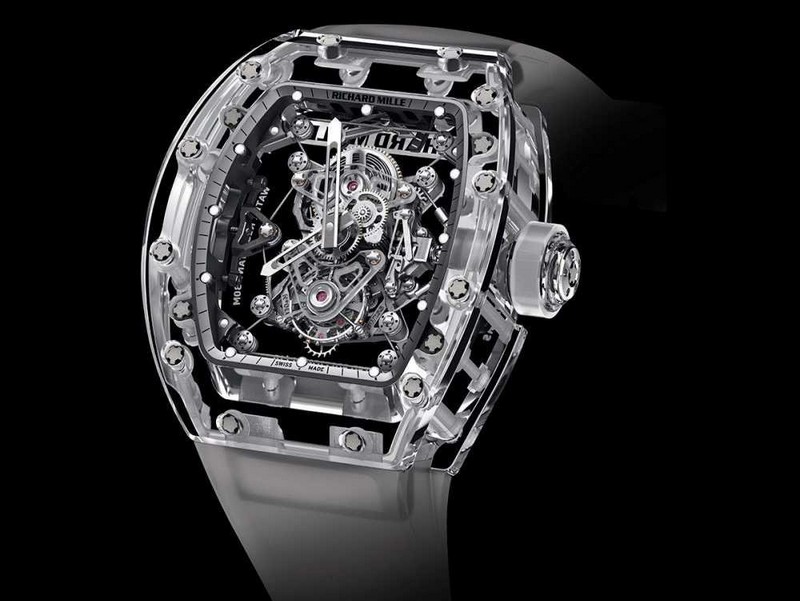 A lista negyedik helyén a Richard Mille 56-02-es számú szépsége található, ami amellett, hogy részben titánból készült, emellett üvege karcolásálló és 3 méterig vízálló is.
Az órából összesen 10 darab készült, nem csoda, hogy ára valamivel meghaladja a 2 millió dollárt. A Watch Time szerint minden egyes darabot több mint 400 óra elkészíteni.
3. A. Lange & Söhne's Grand Complication (2 millió dollár)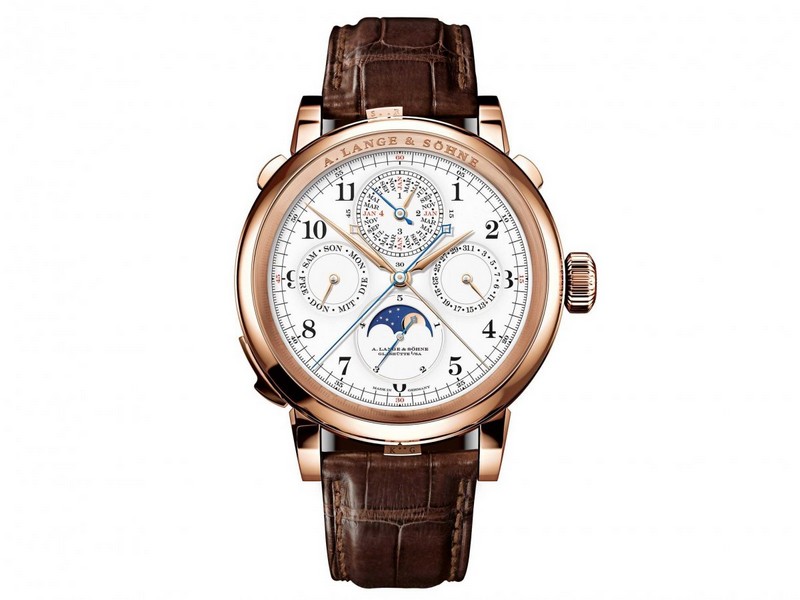 Az A. Lange & Söhne órája is éppen átcsúszik a 2 millió dolláros határ felett, különlegessége, hogy 876 darabból áll, ennek megfelelően egy teljes évbe telik az összerakása.
A Grand Complication 2013-ban mutatkozott be, azóta évente csak egy darabot gyártanak belőle, és már azt is tudni lehet, hogy az utolsó 2018-ban adják majd át, szóval nehéz lenne sorozatgyártásról beszélni ebben az esetben.
2. Patek Philippe The Grandmaster Chime (2,6 millió dollár)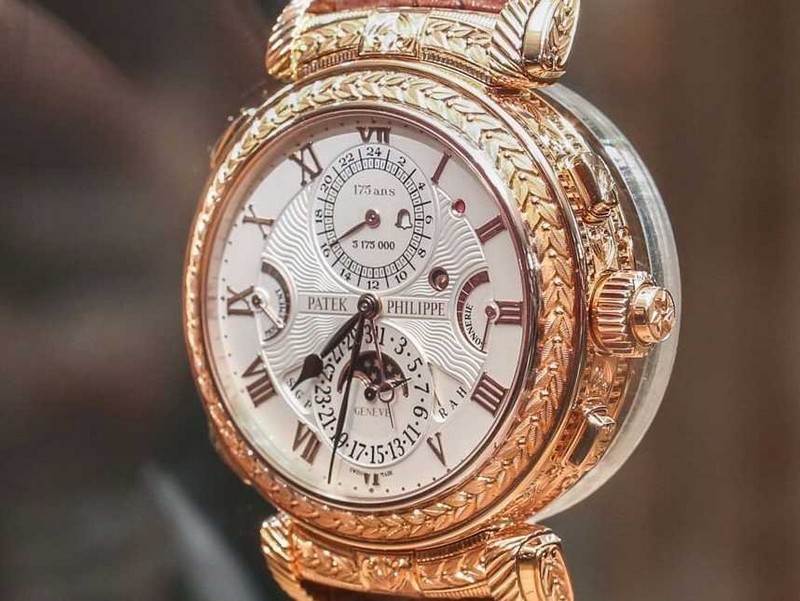 Egy ilyen listáról természetesen nem maradhat ki a Patek Philippe, amely megalakulásának 175. évfordulójára állt elő a Grandmaster Chime fantázianevű darabbal.
Az összesen 214 darabból álló óra különlegessége a dupla számlap, a szerkezet annyira bonyolult, hogy nyolc (!!) évbe és 100 ezer munkaórába telt a kifejlesztése és megalkotása. Nem csoda, hogy összesen 7 darab készült belőle, egyenként 2,6 millió dollárért.
1. Graff Diamonds Hallucination (55 millió dollár)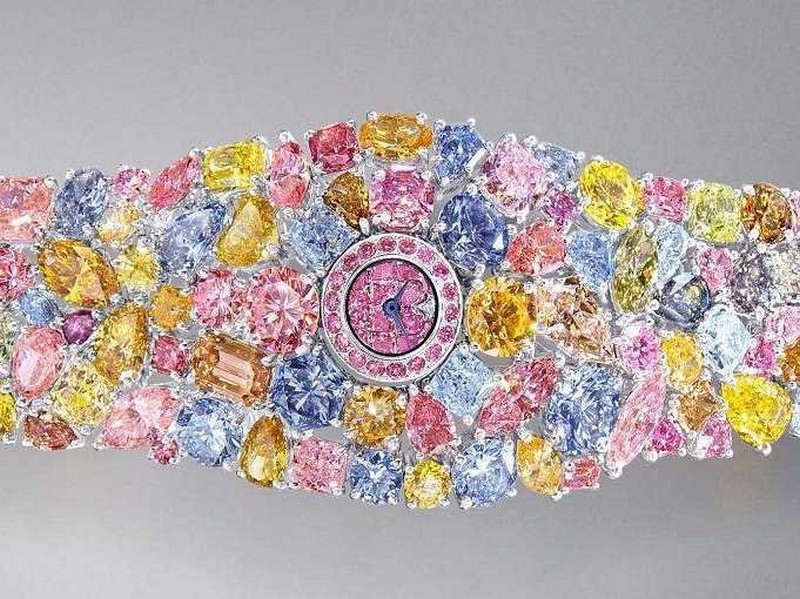 A lista egyetlen női órája egyúttal messze-messze a legdrágább is. Nem csoda, hiszen tele van pakolva gyémánttal. Az órát a szakmában újnak számító Graff Jewelry készítette, és a Baselworld óravásáron mutatták be tavaly – mit mondjunk, sikerült nagyot dobni.
Az árat elnézve nem vagyunk túlzottan meglepve, hogy egyetlen egy darab készült belőle – és ha legutóbbi információink helytállóak, akkor még mindig nem is adták el... ha esetleg valakit érdekelne a dolog.