Nem akármilyen kollekcióval állt elő a Dolce & Gabbana. Az olasz cégnél rájöttek, mekkora piacot jelentenek a muszlim nők, így megpróbálnak benyomulni az abaják és hidzsábok piacára.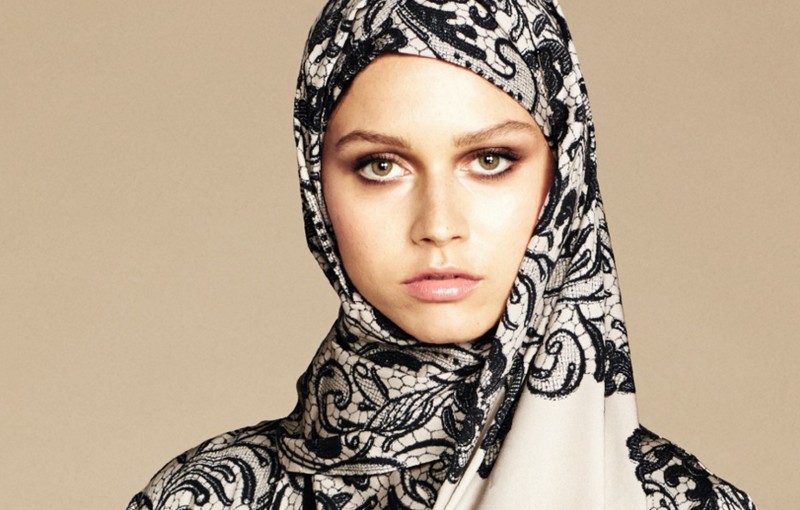 A napokban jelentette be a Dolce & Gabbana, hogy történetében először külön kollekciót szentel a muszlim nőknek, elsősorban az abajákra és hidzsábokra koncentrálva.
A hírt a Style.com Arabia jelentette be (fotók azóta már a Dolce & Gabbana Instagram-oldalán is megjelentek, innen válogattunk mi is), a divatház szerint a cél a szicíliai szellemiség megjelenítése a főleg virágos ruhadarabokon.
A helyzet több szempontból is érdekes. Például azért, mert a fiatal, hidzsábot viselő muszlim nők gyakran hátrányos helyzetben érzik magukat, amikor a divatról van szó – mondta még korábban a Fusion oldalnak a 23 éves Mariah Idrissi, aki az H&M kampányában vett részt.
Ennél is izgalmasabb, hogy hatalmas piacról van már most is szó, hiszen a Thomson Reuters hírügynökség 2013-mas jelentése szerint a muszlim nők már akkori 266 milliárd dollárt költöttek ruhákra és cipőkre, és ez az összeg 2019-re várhatóan 484 milliárd dollárra nő.
Márpedig ez akkora összeg, amekkorát egyetlen cég sem hagyhat figyelmen kívül. Nem is hagyják, hiszen például a DKNY és a Tommy Hilfiger is elkezdett mocorogni a piacon, a Net-a-Porternek külön ramadános rész található az oldalán, és a Moda Operandi is előállt már egy kollekcióval.