Hagyományosan szeptember végén rendezik meg a Monaco Yacht Show-t, ami a hajók világában az egyik legfontosabb esemény, és nem csak ősszel, tulajdonképpen az egész évben is. Számtalan érvet fel lehetne hozni amellett, hogy miért érdemes odafigyelni az eseményre, mi most ezek közül ötöt emelünk ki.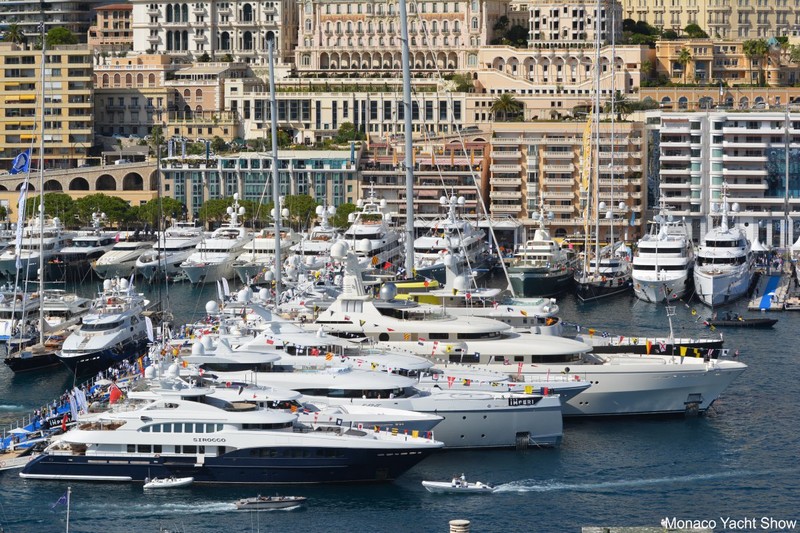 Nem nagyon tudnánk másik helyszínt mondani, ahol egyszerre 125 szuperjachtot (azaz 40 méternél hosszabb hajót) lehetne látni. Ez a szám csak a kikötőre értendő, az öbölre még tovább százat simán rá lehet számolni. Ráadásul jó részük kibérelhető vagy megvásárolható (kedv és pénztárca kérdése a dolog), de érdemes csak nézelődni is, nem mindennapi lesz a látvány.
2. Negyven új hajót mutatnak be
A MYS egyebek mellett arról is híres, hogy itt mutatják be a legtöbb újdonságot, idén minden harmadik jacht újdonság lesz. Olyan hajógyártók hozzák a legújabb csodákat, mint a Feadship, a Benetti, vagy a Columbus Yachts, szóval meg lehet csodálni a legfrissebb dizájnokat, technológiát és talán még a jövőbe is bepillanthatunk egy-egy esetben.
3. Jön a Sybaris
Alighanem az idei év egyik leginkább várt újdonsága is Monacóban mutatkozik be. A 70 méteres, 12 vendéget befogadni képes Sybaris különlegessége, hogy ügyvéd tulajdonosa akkor rendelte meg, amikor éppen a rákkal vívott életre-halálra menő küzdelmet, így a jacht tulajdonképpen az életöröm és -szeretet jelképe is – no és egy valóra vált álomé. Ennek megfelelően tele lesz mindennel, ami az élet élvezetét szolgálja.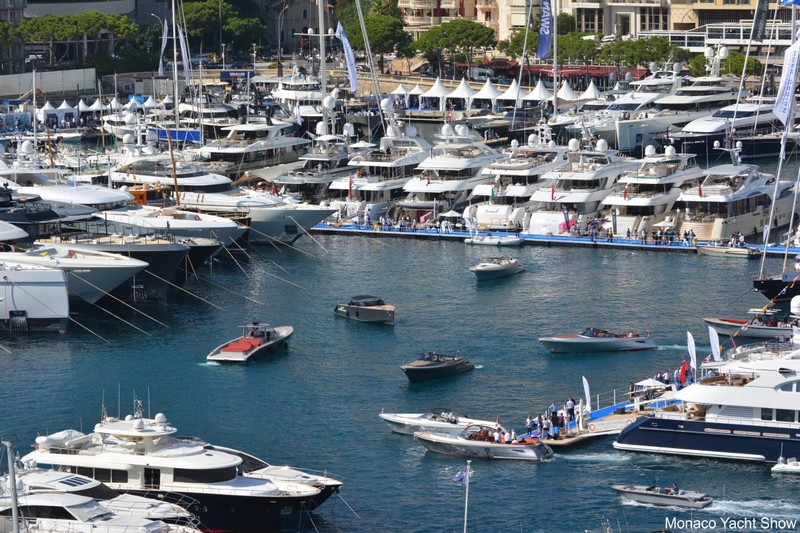 4. Bemutatkozik a Car Deck
A luxusautók ugyanolyan elengedhetetlen kiegészítői a MYS-nak, mint a hajók maguk. Idén viszont már nem csak a vendégek szállítására használják őket, a Car Decken olyan márkákat lehet majd kipróbálni, vezetni (és megvenni), mint a Lamborghini, a Rolls Royce, a Tesla és a Centigon.
5. Szakmai csúcstalálkozó is lesz
Szokás szerint Monacóban nem csak bámészkodni, és bérelni/vásárolni érdemes menni, de a megnyitó előtti napon szakmai csúcstalálkozót is tartanak, ahol a szakma legjobbjai vitatják meg az iparág legfontosabb kérdéseit és adnak tanácsot arra nézvést is, hogy mi mindent érdemes figyelembe venni, ha az ember esetleg hajót bérelne vagy vásárolna (esetleg építtetne) magának.
(Fotó: monacoyachtshow.com)