Az ősz végi, téli hidegben (bár a nagy klímaváltozásban ugye már semmit sem mondhat biztosra az ember…) a bőrápolásban is érdemes újragondolni a szokásainkat, annál is inkább, mert ilyenkor még a normál ápolást igénylő bőr is érzékenyebb.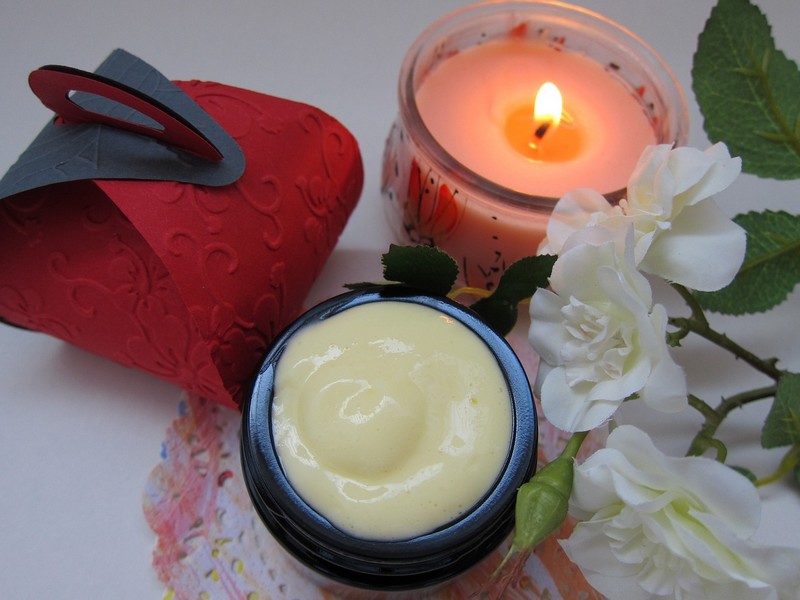 (Fotó: pixabay.com/saponifire)
Az életkori sajátosságokon túl (a tinédzserkorban a legtöbb embernél zsírossá váló bőr először normalizálódik, majd egyre szárazabb lesz) arra is érdemes figyelni, hogy télen nem csak a kinti hideg, de a fűtés miatt szárazabb, alacsonyabb páratartalmú benti levegő is hatással van a bőrünkre. 
Amihez nem kell semmilyen készítmény 
Van pár olyan alappraktika, amihez nem kell vásárolnunk sehol semmit, egyszerűen némi odafigyeléssel is sokat segíthetünk a bőrünknek a téli hideg átvészeléséhez. 
Mivel a bőr lipidrétegének megőrzése fontos, ezért jobb, ha télen nem ülünk hosszan a kádban (pedig a magunk részéről a fürdés lelkes hívei vagyunk, még akkor is, ha ez fejcsóválásra készteti a bőrgyógyászokat), hanem inkább nem forró zuhanyt veszünk. 
Ebben az időszakban az is fontos, hogy rendszeresen pótoljuk a bőr nedvességét, testápolókkal, kézkrémekkel, és emellett az sem árt a bőrgyógyász szerint, ha odafigyelünk a lakás levegőjének páratartalmára (ami lehetőleg 40-60 százalék között legyen). 
Fontos, hogy a használt készítmények alacsony illó- és illatanyag tartalmúak legyenek, és ne nagyon legyen bennük tartósítószer, valamint a szükséges zsírsavakat (linolsav, ceramidok, gyulladáscsökkentő vitaminok) is tartalmazzák. 
Irány a bio! 
A rengeteg divatirányzat közül nekünk messze a biotermékek használata a legszimpatikusabb, más kérdés, hogy azért nagyon meg kell nézni, mennyire bio az a bio, legyen az élelmiszer vagy szépségápolás. 
A természetes alapanyagok nagy előnye, hogy kíméletesebben ápolják a bőrünket, mint a mindenféle mesterséges anyagokkal felturbózott társaik, így jóval kevesebb allergiás reakció, hámlás, foltosodás, zsírosodás, gyulladás, pattanás és még sokféle -ás keseríti majd az életünket. 
Ami jó hír, hogy az utóbbi pár évben Magyarországon is egyre jobban terjednek az olyan készítmények, amelyekben nincs tartósítószer, kőolajszármazék, alumínium. 
Ma már a testápoló termékektől az arc- és hajápolókon át mindenféle terméket beszerezhetünk, ráadásul nem csak nőknek és férfiaknak, de gyerekeknek is, ami nagyon nem mindegy. 
A legjobb persze az, ha egy termék nem csak 100 százalékban natúr, de bioalapanyagból is készül, ugyanis attól, hogy valamiben van bioalapanyag, még egyáltalán nem lesz natúr termék és ez fordítva is igaz. 
Fontos a türelem 
A natúr kozmetikumok egyik titka, hogy a szokásosnál több időt kell nekik hagyni, hogy kifejtsék hatásukat, cserébe viszont ez a hatás tartósabb lesz – magyarázta a Gazdagisztánnak a Hegyvidék Bevásárlóközpontban található Happy Skin eladója.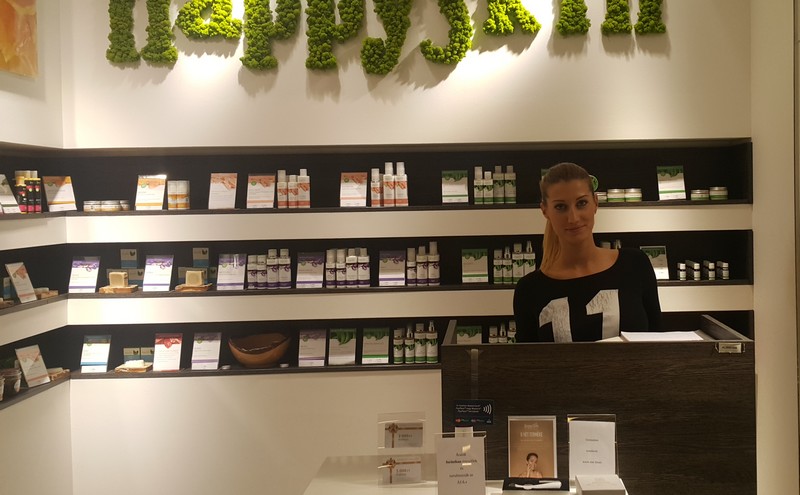 Az ő kézzel készült termékeikben nincs tartósítószer, kőolajszármazék, vagy alumínium, a szükséges habzást nem kémiai anyagokkal, hanem például a pumpával érik el.
"Problémás, mondjuk ekcémás, vagy májfoltos arcbőrnél azért is jó natúr terméket használni, hogy ne rontsunk tovább a helyzeten. Ezekben nincs mesterséges illatanyag sem, ami azoknak, akik korábban nem nagyon használtak natúr kozmetikumot, először furcsa lehet" – tette hozzá Kocsis Melinda.
Mennyire vagyunk tudatosak?
Noha Magyarországon is egyre többen foglalkoznak natúr termékek forgalmazásával, azért Nyugat-Európához képest még mindig le vagyunk kicsit maradva, de a helyzet nem reménytelen.
Egyre több ugyanis a tudatos vásárló, akik főleg azok közül kerülnek ki, akik vagy csalódtak a különböző kozmetikumokban, vagy valamilyen bőrproblémájuk van. Sokan viszont már csak akkor váltanak, amikor nagy a baj.
A modern életnek sajnos velejárója lett az allergia, a szintetikus termékeket pedig egyre több ember bőre viseli egyre nehezebben. Ők már tudatosan keresik a natúr kozmetikumokat, ráadásul saját problémáikból okulva a gyerekeiknek már eleve ilyen termékeket vásárolnak.
Nem meglepő tehát, ha egyre több a gyerekeknek szánt termék is, elsősorban a bőrápolók és a babapopsi-törlőkendők népszerűek. Más kérdés, hogy sok szülő már csak akkor vált, amikor a gyerek bőre ekcémás tüneteket mutat, és a gyógyszertárban kapott termék nem, vagy csak tüneti szinten segít - tapasztalta Kocsis Melinda.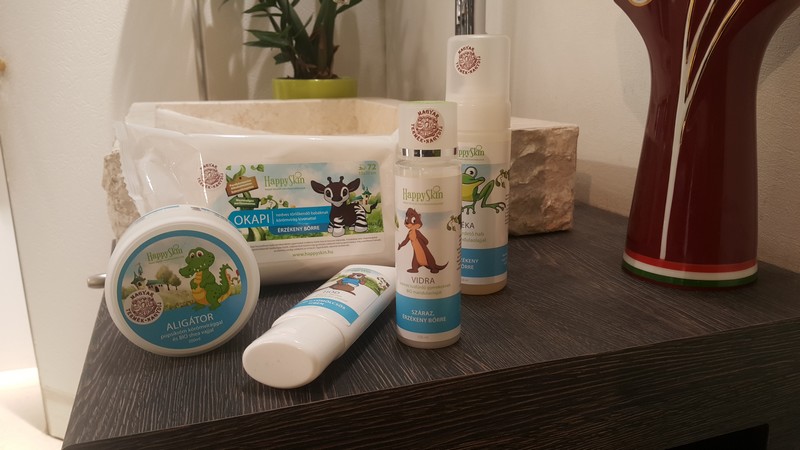 Van egy olyan réteg is, melyik csak azért tér be egy-egy üzletbe, mert most éppen a természetes a divat, viszont ők azok, akik ha rájönnek a natúrkozmetikumok előnyeire, meg is maradnak mellette.
A szakáll-divat és következményei
Magyarországon a férfiak legendásan kevesebbet törődnek a bőrükkel, mint nyugati társaik, de lassan ez is változni látszik. Ebben érdekes módon sokat segített a szakáll-divat térhódítása.
"Tavaly karácsony volt az az időszak, amikor azt vettük észre, hogy a nők vásárolnának a férfiaknak, elsősorban a szakállápolással, borotválkozással kapcsolatos termékeket. Ez korábban nem volt jellemző" – mondta nekünk a Happy Skin eladója.
Az is előfordul, hogy egy férfi csak azért megy be egy natúrkozmetikumokat áruló üzletbe, hogy a feleségének vegyen valamit, aztán bejön neki valamelyik férfiaknak szánt termék, és megmarad nála. A tapasztalat egyébként az, hogy egyre több férfinak fontos a bőrápolás (amit nem lehet eléggé helyeselni, tesszük hozzá csendben).
Az árcédula kérdése
No, igen, erről is beszélni kell, hiszen a natúr termékek nem olcsók. Persze mint minden, ez is relatív. Mivel ezekben nincs térfogatnövelő, egy 30 ml-es krém például tovább tart, mint az olcsóbb, nem natúr párja. Ezeket a télre szánt, testes, komplex, olajokkal, vajakkal teli krémeket ugyanis nem szívja be azonnal a bőr, jól eloszlathatók, így kevesebb is elég belőlük.
Egy natúr samponnal például el lehet érni, hogy akinek eddig 2-3 naponta kellett a gyorsan zsírosodó haját megmosni, az ezt a periódust ki tudja tolni, így értelemszerűen a termékből is kevesebb fogy majd.
Ezzel együtt nyilván mindenkinek a saját döntése, mennyit tud és akar az ilyen termékekre szánni, de ezeket a tényezőket is érdemes megfontolni.
Még egyszer a télről
Csak hogy keretbe foglaljuk a posztot, térjünk még vissza egy pár gyakorlati tanács erejéig bőrünk téli felkészítésére. Érthető módon ilyenkor a kézkrémek nagyon mennek, ezek közül és a testápolók közül is érdemesebb a testesebbeket választani.
Míg a nyári melegben az embernek nem nagyon van kedve a nem túl jól szívódó krémet magára kenni (éljenek a vizes krémek!), addig az ősz végi, téli hidegben már nappalra is érdemes egy gazdagabb krémet felvinni, míg éjszakára jöhetnek a lazább vizesebb változatok – azaz éppen fordítva használjuk a két évszakban a termékeket.
Ami a testápolást illeti, jó ötlet kipróbálni a szilárd, a testápolónál komplexebb testvajat, ami a test melegére olvad fel. A bőrt védi is, nem csak táplálja, tehát testápoló helyett is jó.
Remélhetőleg sikerült pár hasznosítható tanáccsal szolgálni, még ha a teljesség igénye nélkül is. Mindenesetre akinek sikerült felkelteni az érdeklődését, annak azt ajánljuk, olvasson utána a témának – elég sok kellemetlenségtől kímélhetjük meg a bőrünket és magunkat is.
A poszt szakmai támogatója a Hegyvidék Bevásárlóközpont volt. (x)