December a kedvenc hónapunk az évben, nem utolsósorban azért, mert ilyenkor könnyebben meg tudjuk magyarázni magunknak, miért bűnözünk annyit ételfronton. Bűneink egyik főszereplője nem más, mint a csokoládé, amivel kicsit úgy vagyunk, mint Gombóc Artúr: minden változatban jöhet. Egyetlen plusz kitétellel: legyen jó. De milyen is a minőségi csokoládé, amiért érdemes pénzt kiadni? Ennek jártunk utána némi szakértői segítséggel.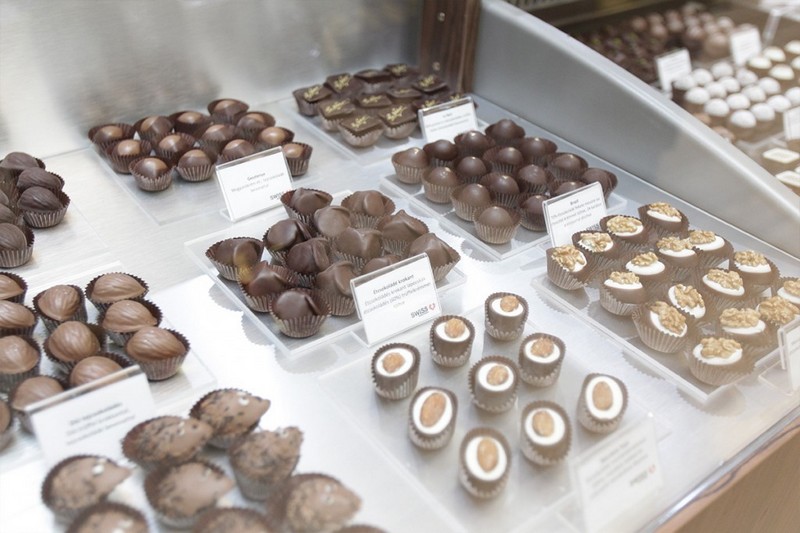 A kakaó már a toltékoknál, majáknál és aztékoknál is a gazdagok és kiváltságosok eledele volt (nem véletlenül nevezte el a botanikus Carl von Linné Istenek eledelének), és bár azóta sokat javult a helyzet, amennyiben a csokoládé alapédességgé vált, az igazán jó minőséget még ma is meg kell fizetni (ha nem is kell hozzá kiváltságosnak lenni).
A maják egyébként már 600 körül termesztettek kakaót, aminek babját fizetőeszközként is használták, amikor pedig nem, akkor egy egészen különleges italt, a "Xocolatl"-t készítettek belőle, amiből nem nehéz felismerni a csokoládé szót.
Nem kell megijedni, nem akarunk hatalmas történelmi áttekintést adni, azt azonban még mindenképpen elmesélnénk (mert érdekes), hogy az Európába először a XVI. század közepe tájékán eljutó kakaó (a spanyol Cortez vitte a királyi udvarba) évszázadokig ital formájában létezett.
Azért ha ma megkóstolnánk egy akkori "forró csokit" lehet, hogy kitérnénk a hitünkből, hiszen egyrészt nagyon sűrűn, borssal ízesítve itták, a ritka és drága cukor helyett mézzel ízesítették, és (ami nagyon durván hangzik) tej mellett és helyett nem ritkán borral, sőt, sörrel hígították.
Ezek után nem csoda, hogy a XIX. századra a tea és a kávé is lemosta a porondról a csokoládét, legalábbis ital formájában, mert ekkor már terjedőben volt annak szilárd változata.
Ezt érdekes módon először itáliai utazó cukrászok ("cioccolatieri"-k) készítették és árulták, a nagy áttörés mégsem egyikőjük nevéhez köthető, hiszen a svájci Francois-Louis Cailler volt az, aki a trükköket eltanulva 1819-ben megnyitotta Svájc első gépesített csokoládémanufaktúráját.
Így lett a Cailler az egyik legrégebbi csokoládémárka, Svájc pedig (a hasonló vállalkozások elterjedése után) Csokiország. Ezt a státuszt a mai napig fenn tudta tartani (őket ismerve az lett volna a meglepő, ha nem sikerül), szóval a svájci csoki ma is fogalom, bár a legújabb trendeket már nem feltétlenül ők diktálják.
Hagyománytisztelő svájciak, kreatív magyarok
Mégpedig azért nem, mert még a magyar kézműves gyártókkal összehasonlítva is meglehetősen hagyománytisztelők, legalábbis ami az ízkombinációkat illeti. A magyarok sokkal bátrabbak, innovatívabbak – mondta a Gazdagisztánnak a Hegyvidék Bevásárlóközpontban található Swiss Selection tulajdonosa, Schlosser Vera.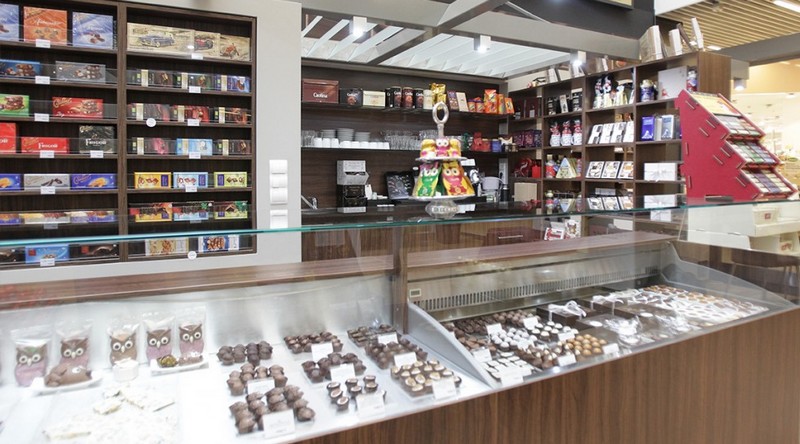 Hogy mi az, ami mostanában divatos az alpesi országban? A sóvirág. Mármint a "sóvirág és valami"-kombinációk, például a sóvirág-pisztácia, vagy a sóvirág-karamella, amihez azért kell némi nekifutás, de amilyen furcsán hangzik némelyik, olyan finom.
A magyar gyártók ezzel szemben más utakat keresnek, olyan izgalmas párosításokat találhatunk, mint a levendulás vagy a rózsaolajos bonbon. Persze lehet, hogy csak mi lepődünk meg könnyen, mert Schlosser Vera szerint a magyar vásárlók kifejezetten bátrak, hajlamosak sok különleges ízkombinációt kipróbálni, náluk például a Beschle matcha teás csokoládé az egyik favorit.
A divat természetesen változik, vannak ízek, melyek a mainstream részévé válnak (ilyen a pár éve még különlegességnek számító, ma már a nagy üzletekben nagy gyártók által készített termékek között is megtalálható chilis csokoládé), de azért nekünk még kell némi fantázia ahhoz, hogy lássuk a mangalica töpörtyűs vagy gorgonzola sajtos bonbont valamelyik nagyáruház polcain. Persze ki tudja…
Megkérdeztük azt is, mi volt a legfurcsább kérés, amivel találkoztak. "Legutóbb egy vevőnk tevetejből készült csokit keresett nálunk, mivel úgy hallotta, hogy Svájcban ez a legújabb divat" – hangzott az elgondolkodtató válasz. (Aki találkozott már tevetejből készült csokoládéval, az a kommentekben árulja el, milyen volt, mert egyelőre nem tudjuk elképzelni.)
A Boci csoki és társai hatása
Az is érdekelt minket, hogy a szocialista ipar olyan termékei, mint a Boci csoki (elnézést a rajongóktól) és társai, illetve az általuk generációkba beoltott ízvilág mennyire érezteti még ma is a hatását.
"A régi ízek sajnos még sokak emlékezetében élnek. Azért sajnos, mert például a 'nugát'-ot még sokan rossz ízekkel, olcsósággal kötik össze. Az igazi nugát ezzel szemben egy igen nemes termék, hiszen őrölt mogyorót vagy mandulát párosítanak össze a csokoládéval, ezzel gazdagítva annak ízét. A rossz 'szájíz' pedig onnan fakad, hogy a jó minőségű változatok sokáig nem voltak elérhetők a magyar piacon" – mondta Schlosser Vera.
Téli csoki-nyári csoki
Miután mi télen-nyáron-ősszel-tavasszal reggel és este is imádjuk a csokoládét, érdekes volt hallani, hogy a csoki mennyire szezonális termék (nyáron értelemszerűen a fagylalt elviszi a vevők egy részét).
Éppen ezért a melegebb hónapokban előtérbe kerülnek a könnyebb, gyümölcsös ízek (mint például a málna, szeder és a lime könnyű joghurtkrémekkel párosítva).
Ilyentájt télen, főleg decemberben, az ünnepek idején a tradicionális karácsonyi fűszerekkel ízesített csokoládék a népszerűbbek, mint a fahéjas, csillag ánizsos vagy a kardamomos.
Csokoládétrendek és divatdiktátorok
Az ember lakikusként azt gondolná, hogy a neves világcégek állnak az újítások első vonalában, ám nem feltétlenül van így. Az újdonságok elterjedésében ugyanis nagy szerepet játszanak a világversenyek, például a London Academy of Chocolate, ahol kisebb manufaktúrák izgalmas ízkombinációkat nyújtanak be zsűrizésre.
Amennyiben ezeket díjazzák, akkor lépnek színre a nagyobb gyártók, és viszik át az ízeket a tömeggyártásba. "Ilyen sikersztori például az egyik svájci partnerünk sóvirágos kreációja is. A Beschle családi csokoládé manufaktúra Fleur de Sel-pisztáciás csokoládéjával aranyérmet nyert a londoni versenyen és azóta a sóvirágos ízesítés világkarriert futott be" – mesélte a Swiss Selection tulajdonosa.
A cég fő partnere egyébként a svájci Laederach Csokoládé Manufaktúra, ők például a táblás csokoládé műfaját gondolták újra. Kihagyták belőle a tartósítószereket, ízfokozókat, így aztán a csoki csak 6-8 hétig tárolható, és nem is hagyományos, hanem kilós kiszerelésben érkezik a partnerekhez, ahol frissen törve lehet megvásárolni.
A kedvenc íz ezzel együtt is a klasszikus mogyorós étcsokoládé, ami annyival van megbolondítva, hogy csak piemonti mogyorót használnak fel hozzá, amit a manufaktúrában pörkölnek és karamellizálnak.
Honnan érkeznek az alapanyagok?
A csokoládékereskedelem egyik nagy kérdése az alapanyagok beszerzése. Az utóbbi években elég sok rosszat lehetett hallani arról, miként zsákmányolják ki az őstermelő országokat és az ember nem szeretné, ha emiatt megkeseredne a szájában a csoki.
Szerencsére egyre nagyobb teret nyer a fair trade, azaz a tisztességes kereskedelem, melynek nem az a célja, hogy kizsákmányolja a termelőket, hanem az, hogy fenntartható legyen a termesztés.
Egyre több cég (közéjük tartozik például a svájci Laederach családi vállalkozás is) figyel oda arra, hogy hosszú távú, akár 10 éves szerződéseket kössenek a (jellemzően dél-amerikai) kistermelőkkel, így nem kell hatalmas monokultúrákban termeszteni.
Ha már az alapoknál tartunk, érdekes, hogy a kakaónak, akárcsak a szőlőnek, több fajtája van, és mindegyiknek különbözőek a jellemzői: vannak gyümölcsös, lágy, fűszeres ízvilágúak, ezért ezeket a jobb gyártók nem keverik: egy bizonyos fajta kakaót (például trinitariót) egyfajta származási helyről (ebben az esetben Jáváról) vásárolnak és használnak fel az adott csokoládéhoz, így sokkal zamatosabb, különlegesebb összhatást elérve – mesélte Schlosser Vera.
Nem késő tehát még a Mikulásra szánt csokoládék megvásárlása sem, a karácsonyról nem is beszélve. Reméljük, sikerült segíteni, mi pedig most rohanunk, eszünk egy kis csokit.
A poszt szakmai támogatója a Hegyvidék Bevásárlóközpont volt. (x)