Vannak pillanatok, amikor a korábban viccesnek, vagy inkább röhejesnek tartott dolgok eldurvulnak. A Rich Kids of Instagram profil sosem a visszafogottságáról volt híres (finoman szólva), de most azért átléptek egy határt. Nagyon durván.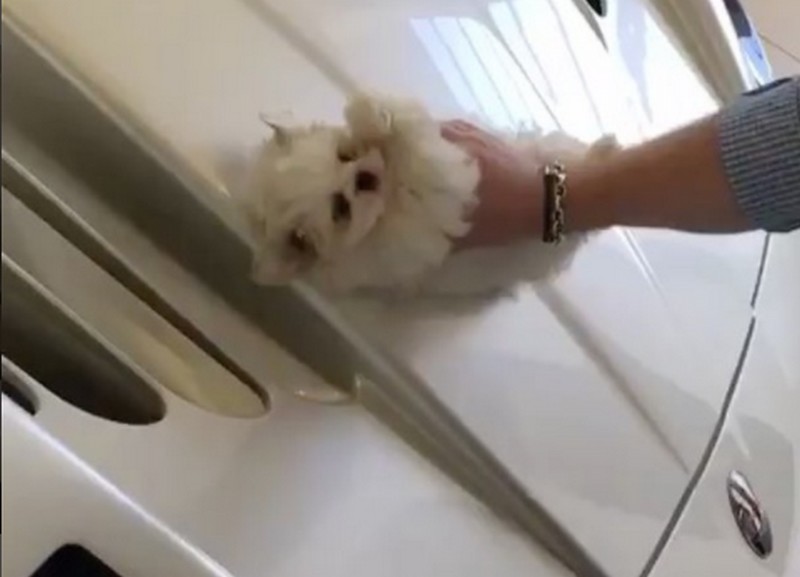 Addig, amíg dúsgazdag hülyegyerekek villogtatják apuci pénzét, addig az ember csak nevet és kicsit szánja is őket, mert ez azért a csillogás mögött elég üres életnek tűnik a legtöbb esetben. Most azonban egy egészen rövid, alig pár másodperces videó került fel a Rich Kids of London oldalára az m666ya felhasználótól, aki saját állítása szerint gazdag szuperautó-tulajdonos, és aki egy végtelenül aranyos máltai kiskutyával mossa le ritka Maserati MC12-esét. 
Igen, nem tévedés, egy élő kiskutyával. 
Ráadásul a mocsok még oda is írja a poszthoz (amit nem vagyunk hajlandóak beágyazni, itt nézheti meg, akinek van gyomra hozzá), hogy "az egyetlen módja az ikonikus, 6 literes #MaseratiMC12 rendes tisztításának a 100 százalékosan természetes kiskutya". Majd a Rich Kids of London rengeteg smileyval hozzáteszi: "a videó forgatása során egyetlen kiskutyának sem esett baja".
A videó posztolását követően m666ya azt írta, hogy csak viccelt, és a kutyának semmi baja nem lett, mi több, boldogan csóválta a farkát. 
Ezt némi fenntartással kezeljük, az állatszeretők mindenesetre alaposan kiborultak, és nekimentek az alig pár nap alatt sok tízezer megtekintést összeszedő videó posztolójának. 
Mi talán azzal a kommentelővel tudunk a legjobban egyetérteni, aki a következőket írta: "Mindegy, hogy finoman csináltad-e a kutyával vagy sem, a lényeg, hogy MEGTETTED – képes voltál megdörzsölni egy autót egy kiskutyával. Ez nyilvánvalóan bántalmazás, és undorító. Szégyelld magad!"