Napszemüveg mögé bújni – énekli Skeeter Davis a régi slágerben. Milyen lehet egy rettenetesen drága napszemüveg mögé bújni, vagy annak takarásában sírni? A világ tíz legdrágább napszemüvegének listájára felkerülni sem lehet 45 ezer dollár alatt a határ pedig szó szerint a csillagos ég.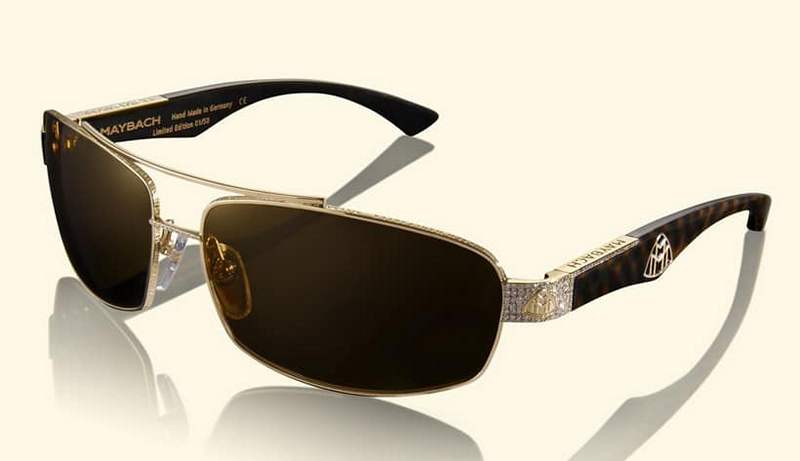 A legtöbbünknek már egy 300 dolláros Ray-Ban is egy vagyon. A világ persze tele van olyanokkal, akik vagyonokat fizetnek akár egy napszemüvegért is, csak hogy a státuszukkal kérkedjenek. 
A napszemüveg persze nemcsak divatos kiegészítő, de van alapfunkciója is: az időjárás ártalmaitól, a napsugárzástól és a széltől védeni a szemet. 
Azt mondják, Néró, római császár például metszett smaragdon keresztül figyelte a gladiátorjátékokat. Ha most élne valószínűleg a listán szereplő valamelyik napszemüveget választaná. 
Éjszakai bárlátogatáshoz, magánrepülőgépes utazáshoz, tengerparti napfürdőzéshez tetszőlegesen választhatsz a high-tech, arany vagy ékszerrel kombinált, drága napszemüvegek közül. 
Íme a 10-es lista! 
Bentley Platinum (45 000 dollár)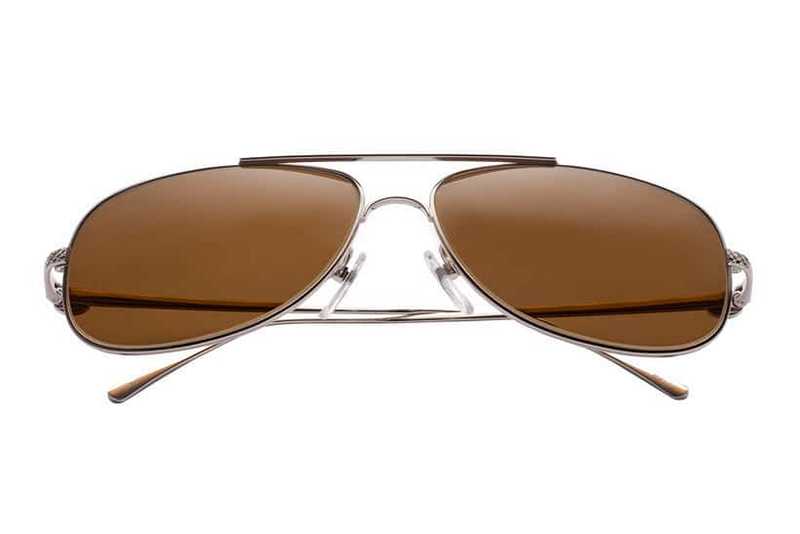 Igen, a Bentley nem csak luxusautókat gyárt. Az Estede céggel közös napszemüveg-kollekciójuk limitált széria. Választhatod tiszta platinumból illetve fehér és sárga aranyból. De a legstílusosabb platinumból készül. 
Gold and Wood 253 Diamond (55 000 dollár)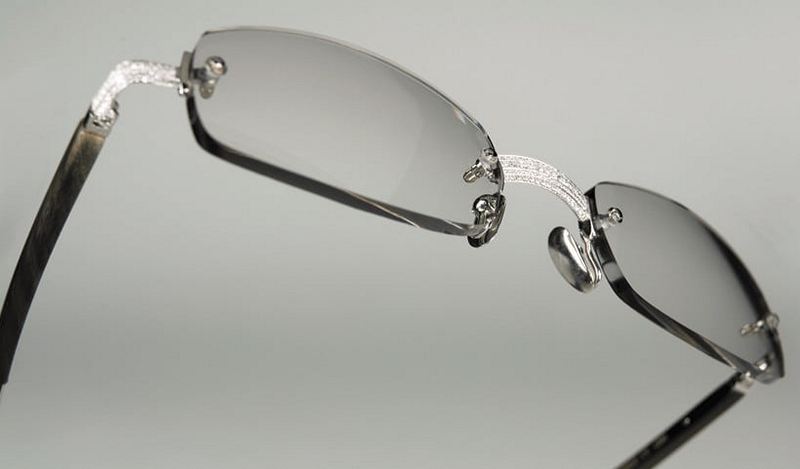 Hogy egy kis rálátásunk legyen a dolgokra, a Mercedes Benz E osztály listaára 52 000 dollár és egy kis apró. 55 000 dolcsiért ez a napszemüveg egy jól megépített keretet kínál 253 metszett gyémánttal díszítve. 
Bulgari Flora (59 000 dollár)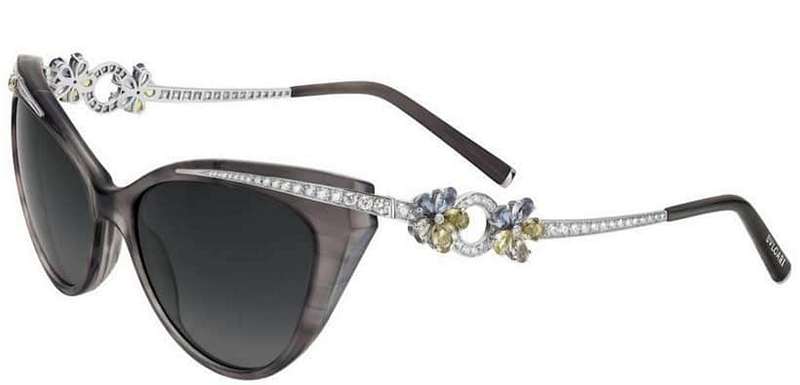 A szemüveg, ami jól mutat olyan celebeken, mint egy Kardashian, Hilton vagy Trump lány. 18 karátos, tiszta fehérarany keret, gyémántokkal és kékzafírral díszítve. 
Maybach The Diplomat I (60 000 dollár) 
Amilyen drága egyébként a Maybach, igazán alkalmi ajánlat 60 000 dollár ezért a napszemüvegért. A német autógyár is beszállt a luxusiparba, már nem csak drága autókat gyárt. Ebből a (nyitóképen látható) kézműves napszemüvegből 50 darab készült, 18 karátos aranyból, amit 174 darab gyémánt díszít. 
Luxuriator style 23 Canary Diamonds (65 000 dollár)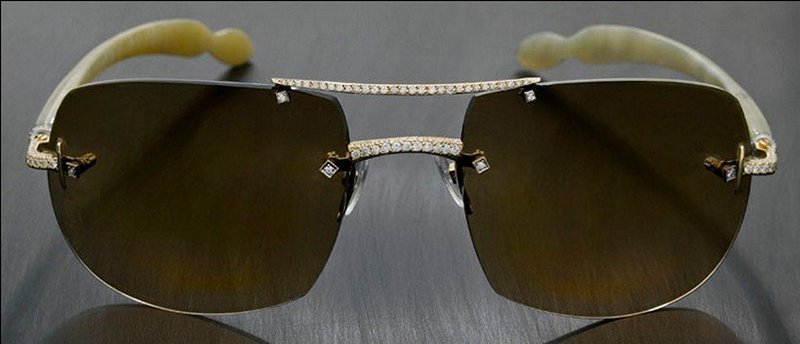 A Franco cég hozzájárulása az extravagáns luxusdivat-világához ez a napszemüveg. A 132 gyémánttal kirakott 18 karátos aranyból készült szemüveg szára bölényszarv. High-tech fotokróm lencséi a fény erősségének megfelelően sötétednek vagy világosodnak ki. 
CliC Gold 18 Carat Gold Sport (75 000 dollár)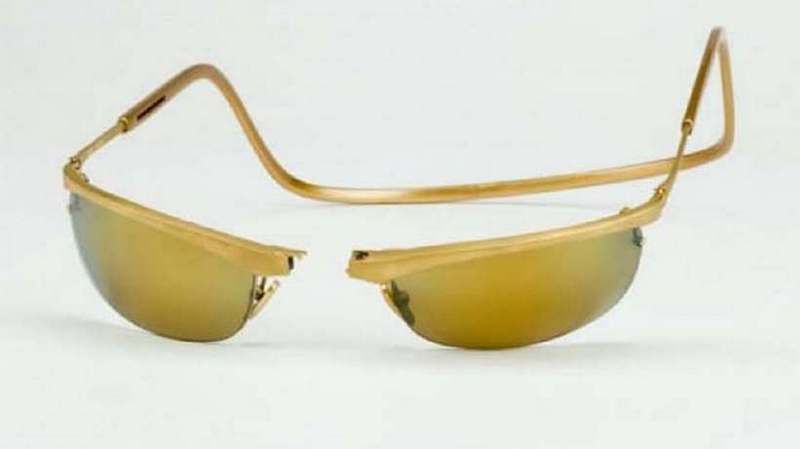 Talán egy kis túlzás ennyi pénzt költeni egy arany napszemüvegre, de mit lehet tenni, ha ez valakinek a vágyálma? 18 karátos aranyból készült, szuper Carl Zeiss fényvédelemmel ellátott lencsékkel lett szerelve és a két karika közötti híd mágneses kapcsolódással rögzül, hogy sportolás közben ne törjön el. 
Cartier Panthere (159 000 dollár)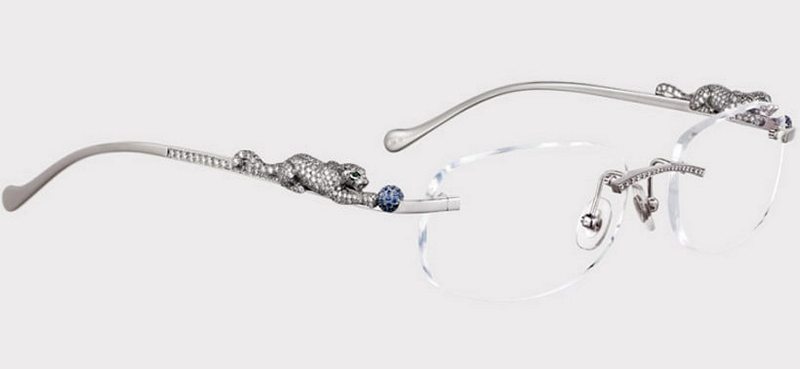 Már egy kisebb házat vehetsz ezért az árért Amerikában. Ez a különleges széria a száron egy labdával játszadozó, 18 karátos, fehérarany párduccal van díszítve. A párduc 561 darab fehér gyémánttal, a labda 645 kék zafírral van borítva. 
Shiels Jewellers Emerald (200 000 dollár)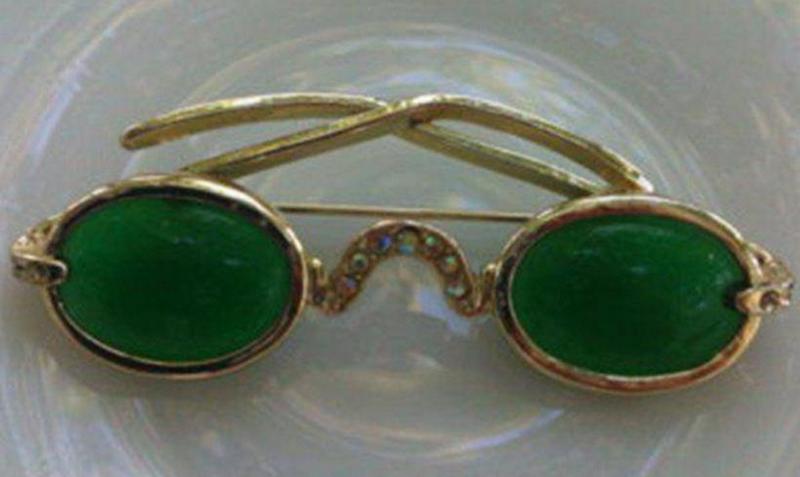 Az ausztrál ékszerház készített egy smaragd napszemüveget, amit bevallásuk szerint Néró római császár inspirált. Öt évig keresték és alakították, polírozták a megfelelő smaragdot a lencsékhez. Ha most belegondolunk, hogy Néró mindössze 13 évig volt hatalmon… 
Dolce and Gabbana DG2027B (383 000 dollár)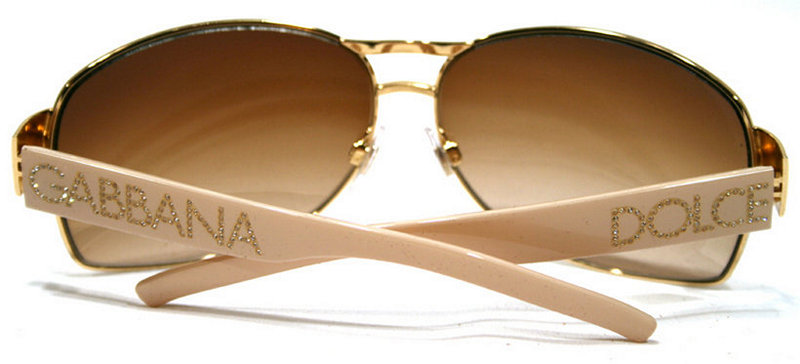 Amihez csak hozzáér ez az olasz páros, extrém drága lesz. Ez a hihetetlenül drága napszemüveg nem olyan színes, mint a Dolce and Gabbana konyhai kiegészítők, de kétségtelen tény, hogy képes beragyogni egy hideg és sötét téli estét. 
Ezért a pénzért már egy kellemes házat vehetsz New York kertvárosi negyedeiben, vagy megveheted ezt az arannyal színezett lencséjű, aranykeretes, gyémánt Dolce and Gabbana feliratos szemüveget. Az élet tele van ilyen nehéz döntésekkel. 
Chopard De Rigo Vision (400 000 dollár)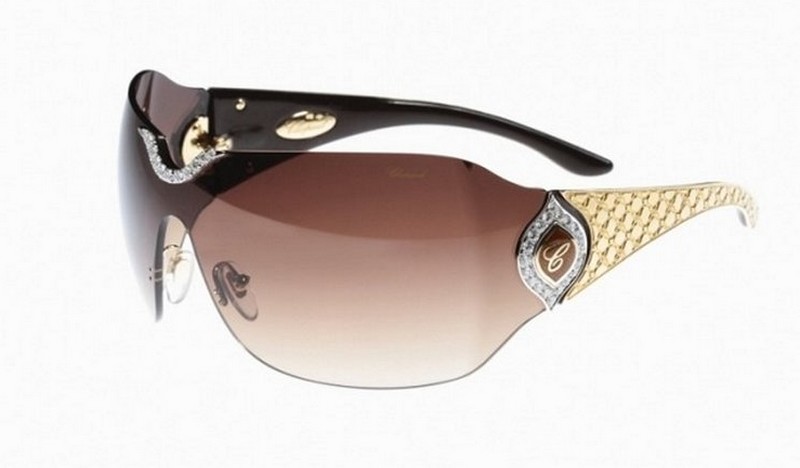 Ennyi pénzért már egy csomó dolgot vehetsz, ami nem napszemüveg. A Chopard De Rigo Vision a napszemüvegek csúcspéldánya és egyben a legdrágább is a világon. 
60 gramm 24 karátos aranyból készül, cizellált aranydíszítésekkel a száron és 51 darab, 58 fazettás gyémánttal (briliánssal) van díszítve.