Minden porcikája luxus a nemrégiben megnyílt Titanic Hotelnek, ami a korábbi Harland and Wolff székház területén épült. Természetesen Belfastban, ahol anno a tragikus sorsú óceánjárót is építették.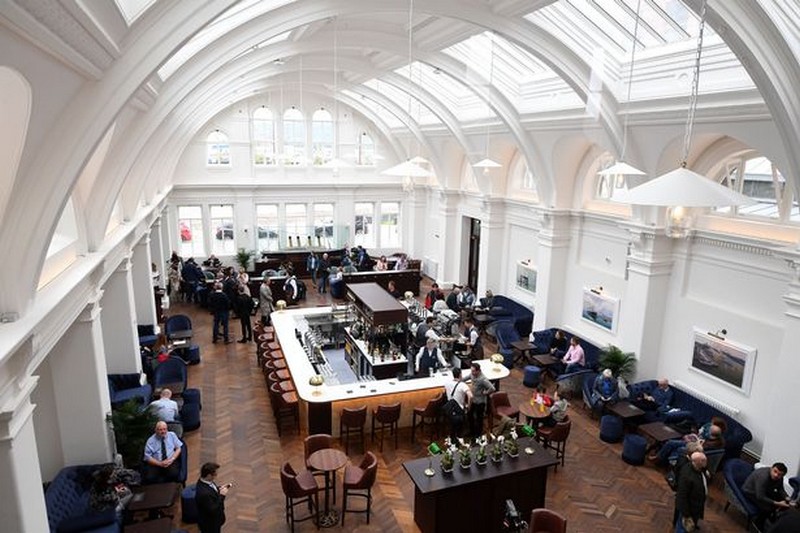 Így aztán nem csoda, hogy a tervezők a gyár által épített történelmi hajók, köztük a Titanic elemeit is az épületbe tervezték. 
Mindenki tudja, hogy a Titanic egyedülálló volt a maga nemében, elsüllyedése a történelem egyik legnagyobb visszhangot kiváltó hajókatasztrófája volt, melyben ezrek veszítették életüket. Az új hotel többek között ennek a hajónak állít emléket. 
A 119 szobás szálloda két év alatt épült meg Belfastban azon a helyen, ahol a Titanicot egy évszázada tervezték és 90 alkalmazottat foglalkoztat. Az elképesztő vállalkozást 5 millió fonttal támogatta a Heritage Lottery Fund alapítvány. 
Minden részletre ügyeltek, még a hordárok is a korabeli viselethez hasonló uniformist hordanak.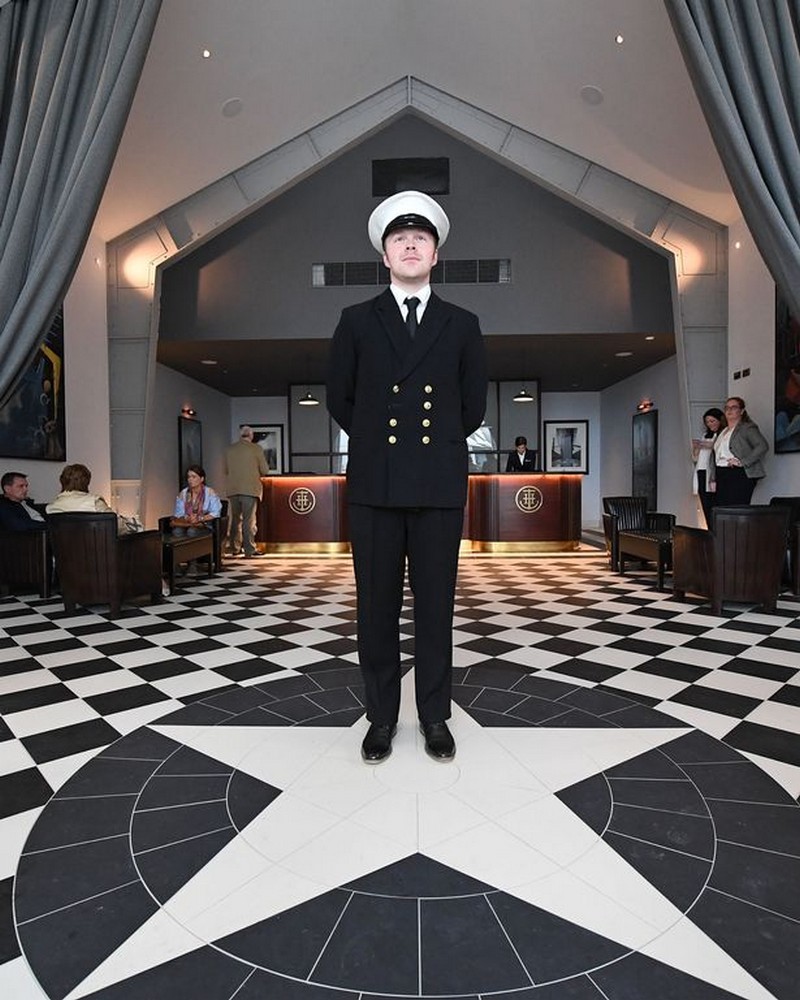 A hotelben az épen maradt történelmi emlékek is megtekinthetők, beleértve azt az eredeti üzenetváltást, amely a Titanic jéghegynek ütközéséről szól. 
A vendégek azon a helyen szürcsölgethetik a koktéljaikat a hotel bárjában, ahol a világ leghíresebb hajója született. A kanapékon ücsörögve rálátnak a kikötőre, ahol a hajót először vízrebocsátották. 
Ötórai teájukat a korábbi igazgatói irodában fogyaszthatják, ahol Thomas Andrew, Lord Pierre és Charles Payne dolgoztak. A hajóépítők műhelyeit luxusbárokká és elbűvölő szobákká építették át. Az egyik bár csempéje megegyezik azzal, amit Titanic medencéinek burkolatához használtak anno.
Minden szobának tengerész-témába illő dekorja van és egy belfasti, 90 éves lakos a saját édesapjától megmaradt bútorral járult hozzá az autentikus berendezéshez. Az édesapja a hajógyár egyik asztalosa volt. 
Azok a helyiek, akiknek kötődése volt a Hartland and Wolff hajógyárhoz, a tervezőkkel együtt dolgoztak, hogy az épület minél több eredeti emléket megőrizhessen. 
A megnyitó után a hotel még hat hétig nyitvatartja az épület történelméről szóló kiállítást.
(Fotó: Photopress Belfast)