Az Egyesült Királyságban új luxusútvonalat vezet be az Arany Sas (Golden Eagle Luxury Trains). Voltaképpen ez nem is meglepő, hiszen mostanában újra divatba jöttek a luxusvonatok. Egyre több utazó érzi missziójának, hogy a célbaérés mellett az utat is méltó színvonalon tegye meg.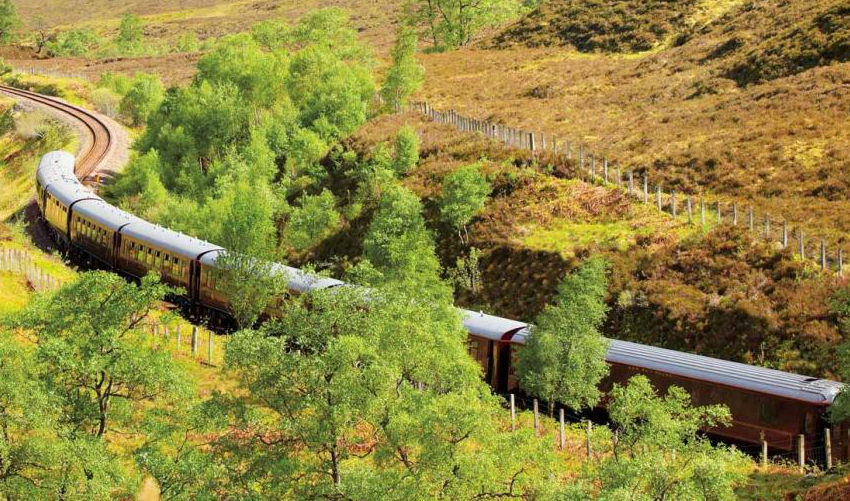 A Golden Eagle Luxury Trains ezt a vágyat kielégítve új, 14 napos Best of Britain útvonalat kínál. A cég általában európai és ázsiai utakat indít, Nagy-Britannián belül ez az első ilyen ajánlata.
Az utazás októberben kezdődik és a Tornádó nevű történelmi gőzmozdony 10. évfordulóját ünnepli. A Tornádó húzza majd a Belmond Royal Scotsman 10 luxusvagonját. A bonyolult eleganciával tervezett kocsikban 10 kabin van saját fürdőszobával. Egy kocsiban 38 utas utazhat kényelmesen. 
Az útvonal Edinburgh-on át a skót Felföldön indul, Chesteren keresztül északnyugat anglián, a walesi Hollyheadben, nyugaton Bath, Cornwall és Dorset, aztán délen Salisbury, Didcot és Oxford, majd York érintésével tér vissza Edinburgh-ba. Mintegy 3218 km-t tesz meg. 
Az utazók a gyönyörű tájakban gyönyörködhetnek és a megállóknál kirándulások és fürdőzések is várják őket. 
A jegyek 40 000 dolláros, személyenként ártól kezdődnek, ami mintegy 10,5 millió forintnak felel meg. Gondolom nem meglepő, hogy még mindig van eladatlan jegy az útra. 
(Fotó: goldeneagleluxurytrains.com)