A szupergazdagoktól sosem állt távol a felesleges rongyrázás, ám most egy amerikai autóbolondnak alighanem sikerült szintet lépnie. Kris Singh leendő Aston Martinját akarja igazán egyedivé varázsolni.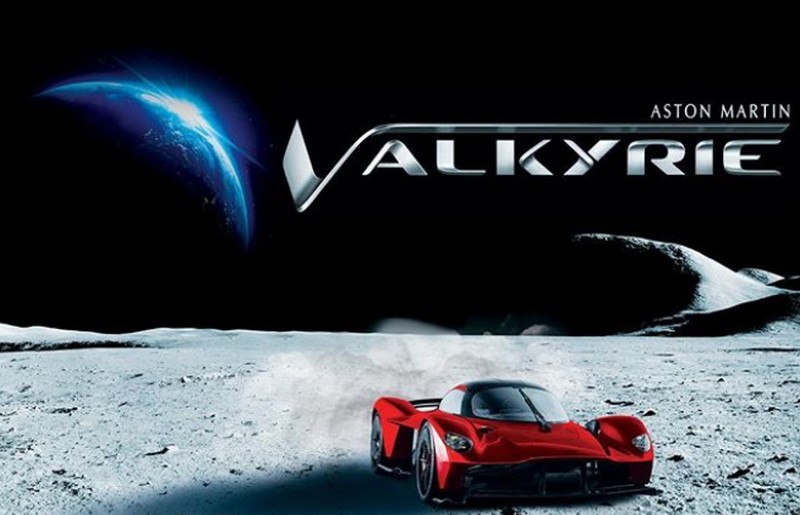 Az Aston Martin idén kezdi meg legújabb (hibrid) hiperautója, a Valkyrie sorozatgyártását. Az ember azt gondolná, hogy egy ilyen drága és különleges autó tulajdonosának lenni önmagában is elegendő különcség, ám nagy valószínűséggel azért nem vagyunk mi különc milliárdosok, mert nem értjük a csíziót.
Nem úgy, mint Kris Singh. Az autóbolond amerikai úgy döntött, neki nem elég különleges egy szimpla Valkyrie, muszáj csavarnia még egyet a dolgon, ehhez pedig mi más lenne megfelelőbb, mint egy Holdról származó kő. Ezt gyorsan be is jelentette Instagram-oldalán. (Hol máshol?)
A követ (ami állítólag tényleg, hitelesítve a Holdról származik) porrá zúzzák, majd belekeverik a kocsi külső festésébe. Az ötlet állítólag akkor jutott Kris Singh eszébe, amikor meglátogatta az Aston Martin központját, és a gyár vezető dizájnerével, Miles Nurnbergerrel éppen az egyedi festésekről beszélgetett. 
Természetesen nem szeretnénk élni semmilyen gyanúperrel, de eddig se az nem derült ki, mennyiért, se az, hogy honnan szerezte be az ásványt. Annyit lehet tudni egy korábbi amerikai szövetségi bírósági perből, hogy a kő grammja több mint 50 ezer dollárba kerül. 
Mindegy, meglátjuk, az biztos, hogy Kris Singh egyike annak a 150 szerencsés gazdagnak, aki megvásárolhatta a Valkyrie-t, amivel beparkolhat a garázsába a már meglévő Pagani Huayra BC, Lamborghini Veneno, Koenigsegg Agera XS és sok más különleges autója mellé.