A zenész és DJ Moby hagyományos angol stílusú házát árulja Los Angeles Los Feliz negyedében közel 4,5 millió dollárért. Van benne egy titkos ajtó is (amiről mi is tudunk, szóval akkor annyira nem lehet titkos…).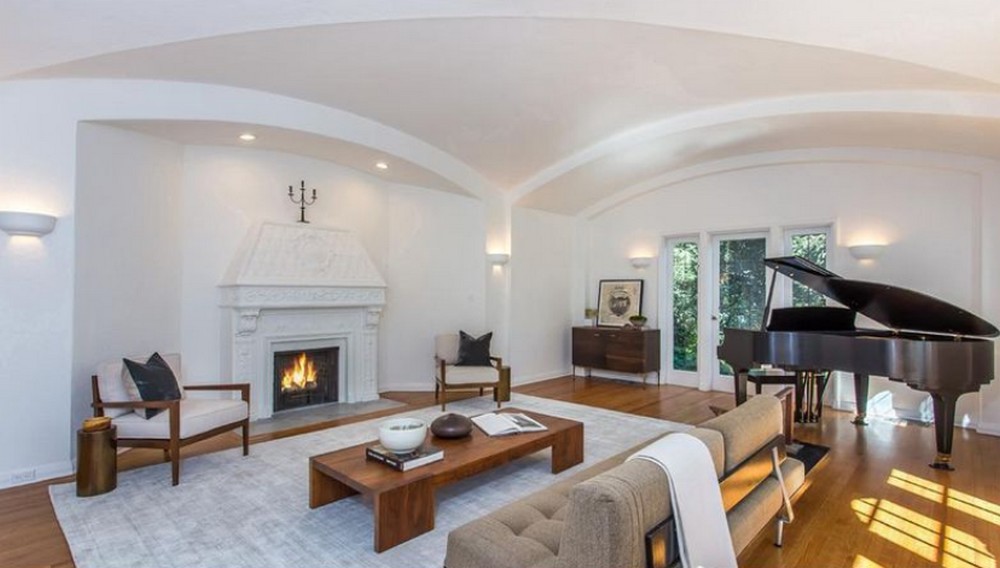 A régi, 1926-ban épült, de felújított ház egy utcasarkon áll. A felújításnál igyekeztek az eredeti esztétikai jelleget megőrizni. A boltíves mennyezetet és a kandallót különösen. 
Az étkező tágas ablakainak látványát és friss, fehér hangulatát a házban található háromból, az egyik kandalló is emeli. A 431 m2-es lakótérben egy felújított konyha, egy hatalmas nappali, egy családi szoba helyezkedik el. Emellett két nagy lakosztály, 3 hálószoba és 7 fürdő található a házban. 
Van egy titkos bejárat az alsó szinten, ami egy vendégszobához, egy dolgozószobához és egy gőzfürdős fürdőszobához vezet.
Moby, akinek a valódi neve Richard Melville Hall és a 90-es években lett sikeres az elektronikus tánczene területén, olyan albumokkal büszkélkedhet, mint a Play és a most, 52 éves korában megjelentetett More Fast Songs About the Apocalypse című. Nemsokára megjelenik az új is, aminek a címe Everything Was Beautiful and Nothing Hurt lesz. A zenei pálya mellett van egy vegan étterme is. 
Ezt a házat 2 éve vette 3,4 millió dollárért.