Ha a szórakoztatás fontos szempont, akkor a gyönyörű és vadonatúj Princess 70 a lehető legtöbbet nyújtja a tulajdonosának. Ráadásul sugárzik belőle a hedonista életöröm.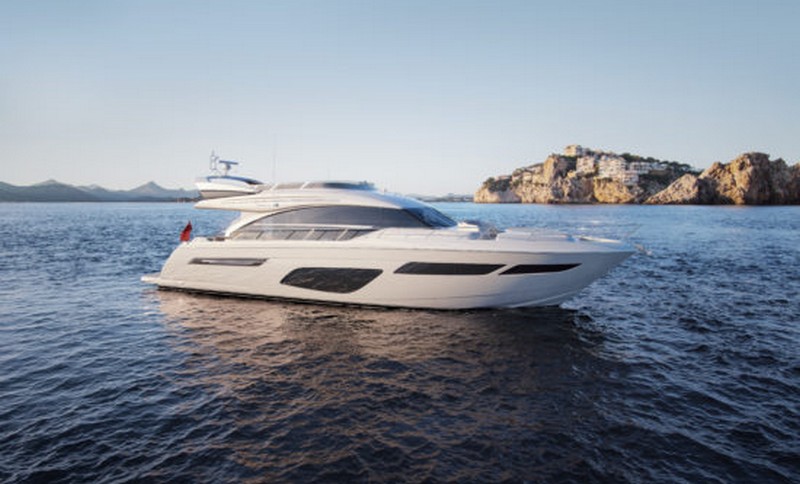 A Princess hajók Plymouthban, az Egyesült Királyságban készülnek és jó nevük van a hajóiparban. Büszke lehet a cég arra is, hogy a világ leglátványosabb hajói közül néhány az ő nevüket dicséri. 
A cég filozófiájának középpontjában az innováció áll, így folyamatosan építik be hajóikba a technikai újításokat. Legfrissebb hajójuk, a Princess 70, nemrégiben hagyta el a dokkot. 
Karcsú és elegáns jacht, mégis tágas és gyönyörű arányai vannak. Remekül illik egy a hajózásban hedonisztikus örömöt kereső tulajdonoshoz, aki imádni fogja a tágas és jól felszerelt belső és külső tereit, amelyeket szórakozásra és társasági életre terveztek.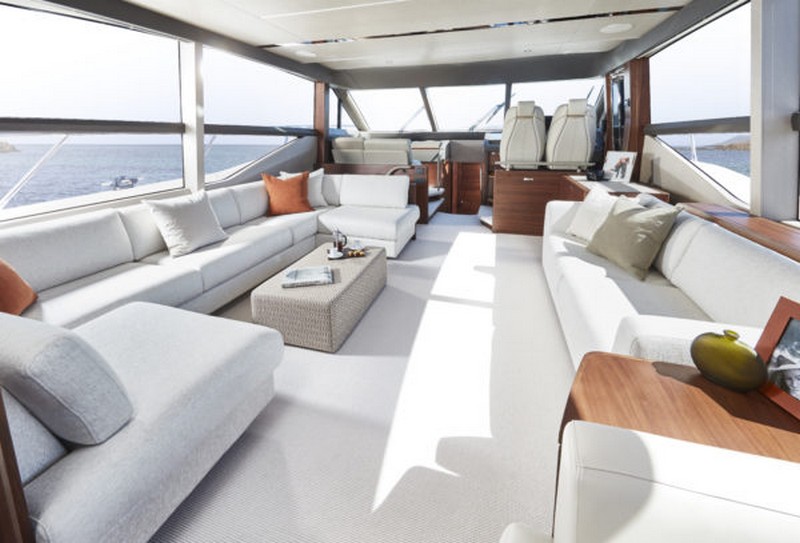 A hajó a Flybridge osztályon belül úttörőnek számít letisztult, modern és elegáns dizájnjával, miközben hajózó kapacitásai is lenyűgözőek: 1400 lóerős MAN V12-es motor hajtja. 
A méretes fedélzeten U-alakú étkező rész, teljesen felszerelt grill, napágy és kényelmes ülőhelyek kaptak helyet. A főfedélzet a kapitányi fülkébe nyílik, étkező, szalon kapott itt helyet, ráadásul egy üveg tolóajtóval kettéválasztható. A nagy panorámaablakoknak köszönhetően természetes fényben fürdik.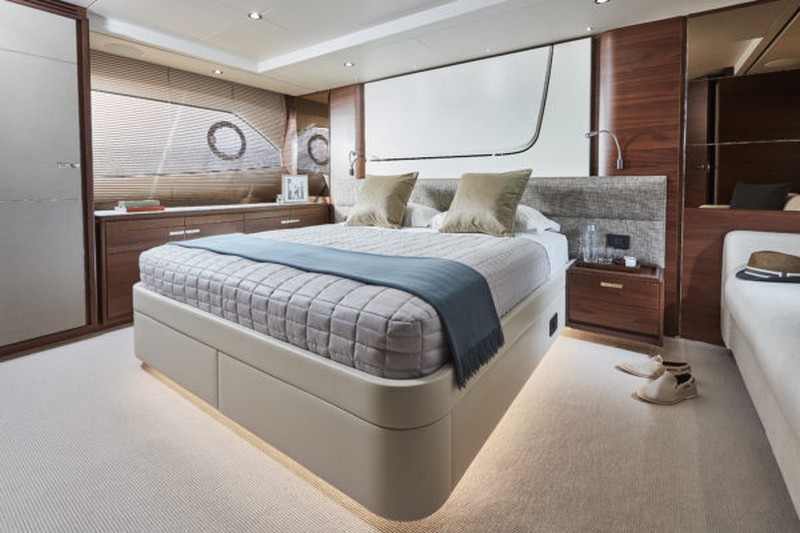 Az első fedélzeten kanapé és asztal, valamint tágas napozórész található, azaz nehezen lehetne ennél tökéletes helyet találni elvonulni egy itallal és élvezni a naplementét. 
A szalonban még két kanapés rész, egy hatalmas tévé és szórakoztatóközpont kapott helyet. Az alsó fedélzeten kabinok és a tulajdonosi lakosztály található, ami privát lépcsővel közelíthető meg. Az ablakokon át fény és levegő jut be a kabinokba egész nap. 
A hajótestet úgy tervezték, hogy az átlagosnál jobban kiemelkedjen a vízből és kevesebb húzóerőre legyen szüksége a sebességhez. Ezzel a viszonylag kis motorral is 36 csomós sebességre képes. 4100 literes a tankja, nyugodt szívvel lehet vele hosszabb utakra is indulni.
(Fotó: princessyachts.com)