Egy magánrepülőgép-társaság "Alíz Csodaországban teapartit" kínál 13 km magasan, ultragazdag kölyköknek. Mindehhez coelhói magasságokba emelkedő (...) filozófiát is kerítettek.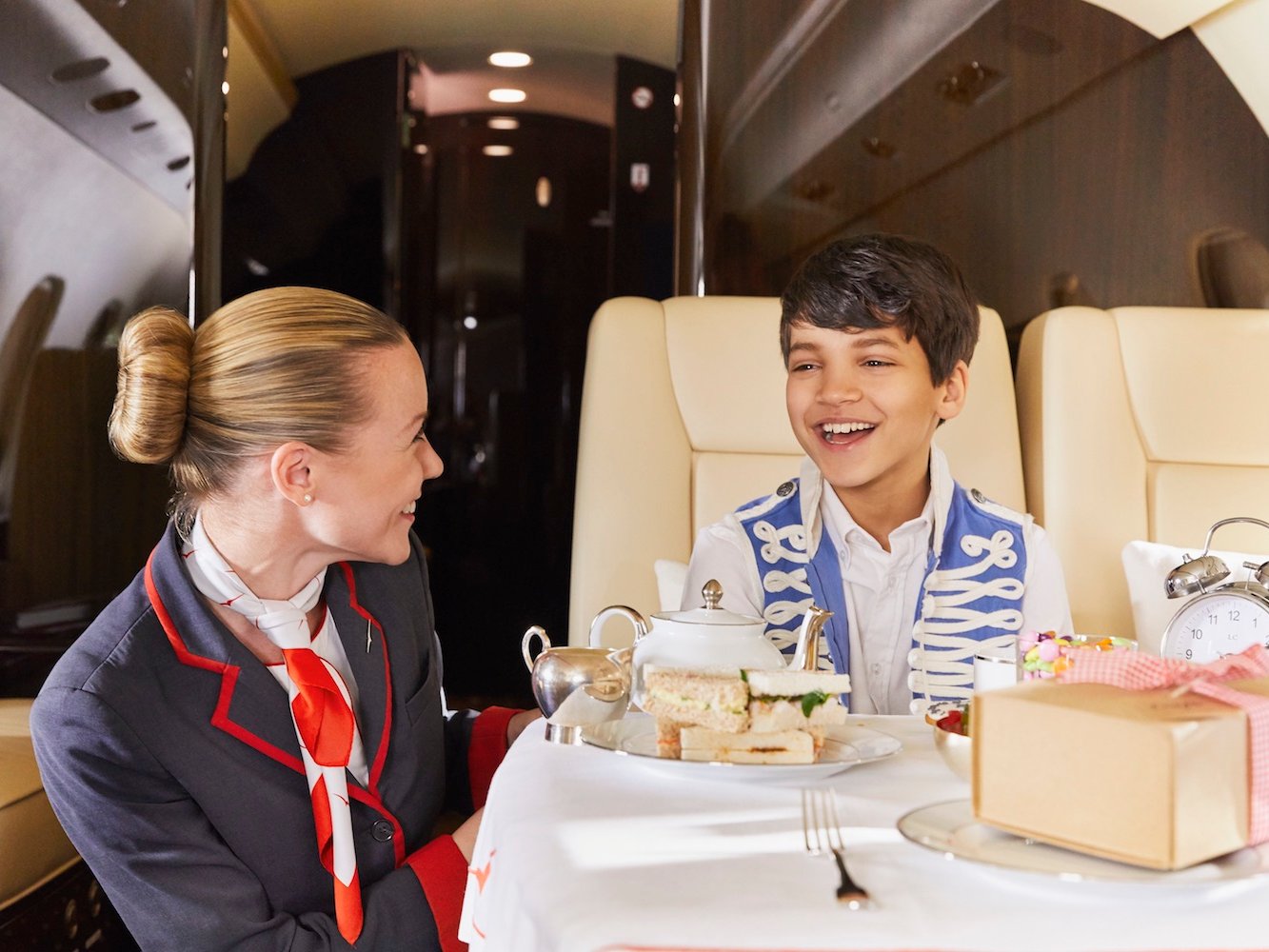 A kaland szuper jelmezekkel kezdődik, abban a pillanatban, amikor a gyerekek a fedélzetre lépnek, mindjárt átöltöznek és profi animátorok vezetik be őket az Alíz Csodaországban történetébe. 
"A repülés ideje alatt a gyerekek játszhatnak, tematikus kézműves dolgokat próbálhatnak ki, illetve olyan foglalkozásokat, amelyek a korukra és az érdeklődésükre vannak szabva. Lehet saját Őrült Kalapos teapartijuk, vagy flamingó-krikettezhetnek sünlabdával, vagy csinálhatnak mindent visszafelé, az ellentét-játékban" - írja a reklámanyag.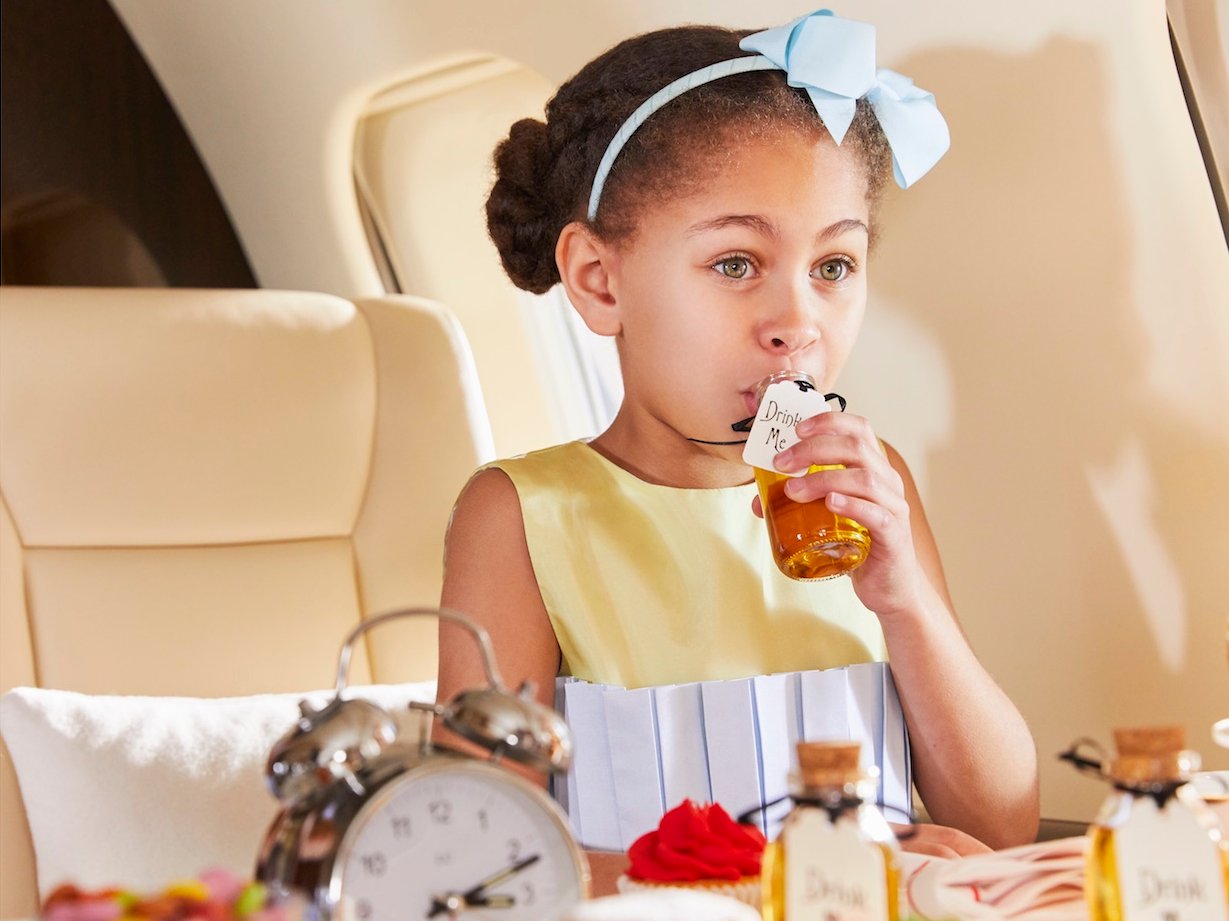 Dekorálhatnak teáscsészét, csinálhatnak óriási zsebórát, kártyakatonát, vagy kaleidoszkópot. A program a VistaJet és a londoni Sharky and George gyermek eseményszervező társaság együttműködésében szerveződik. 
A részvétel nem olcsó, 4000 dollár, ráadásul erre még rájön a repülőgép bérleti költsége, ami 12 ezer dollár – óránként. Ami a gyerekek szüleinek meg sem kottyan természetesen. Az átlag kliensek vagyona ugyanis a VistaJetnél 670 millió és 1,1 milliárd dollár között van.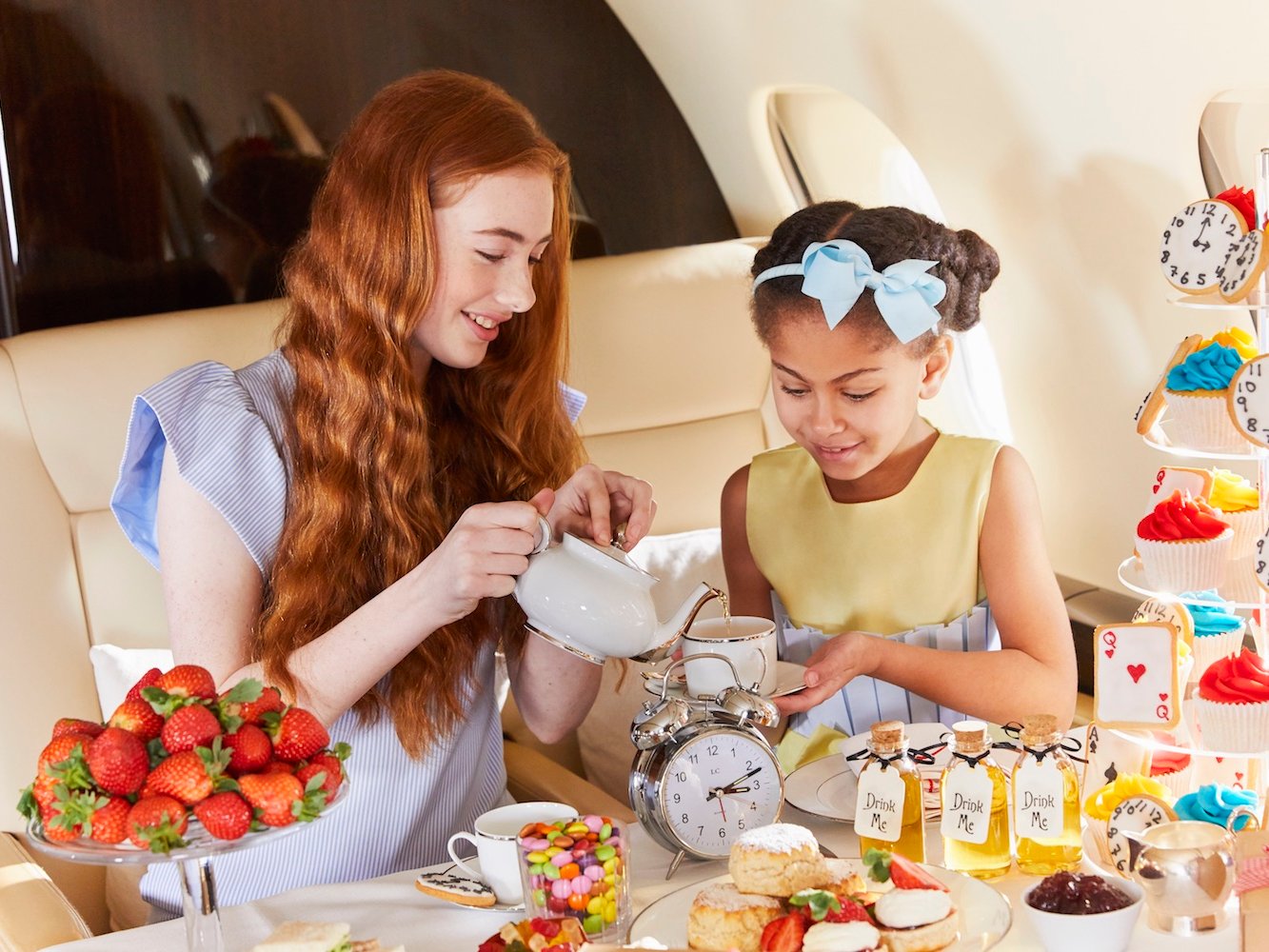 A VistaJet fejlesztési elnökhelyettese, Matteo Atti szerint nagy hiány volt a piacon a gyermekek repülés közbeni szórakoztatásában. (Hát hogyne, már éppen szólni akartunk.)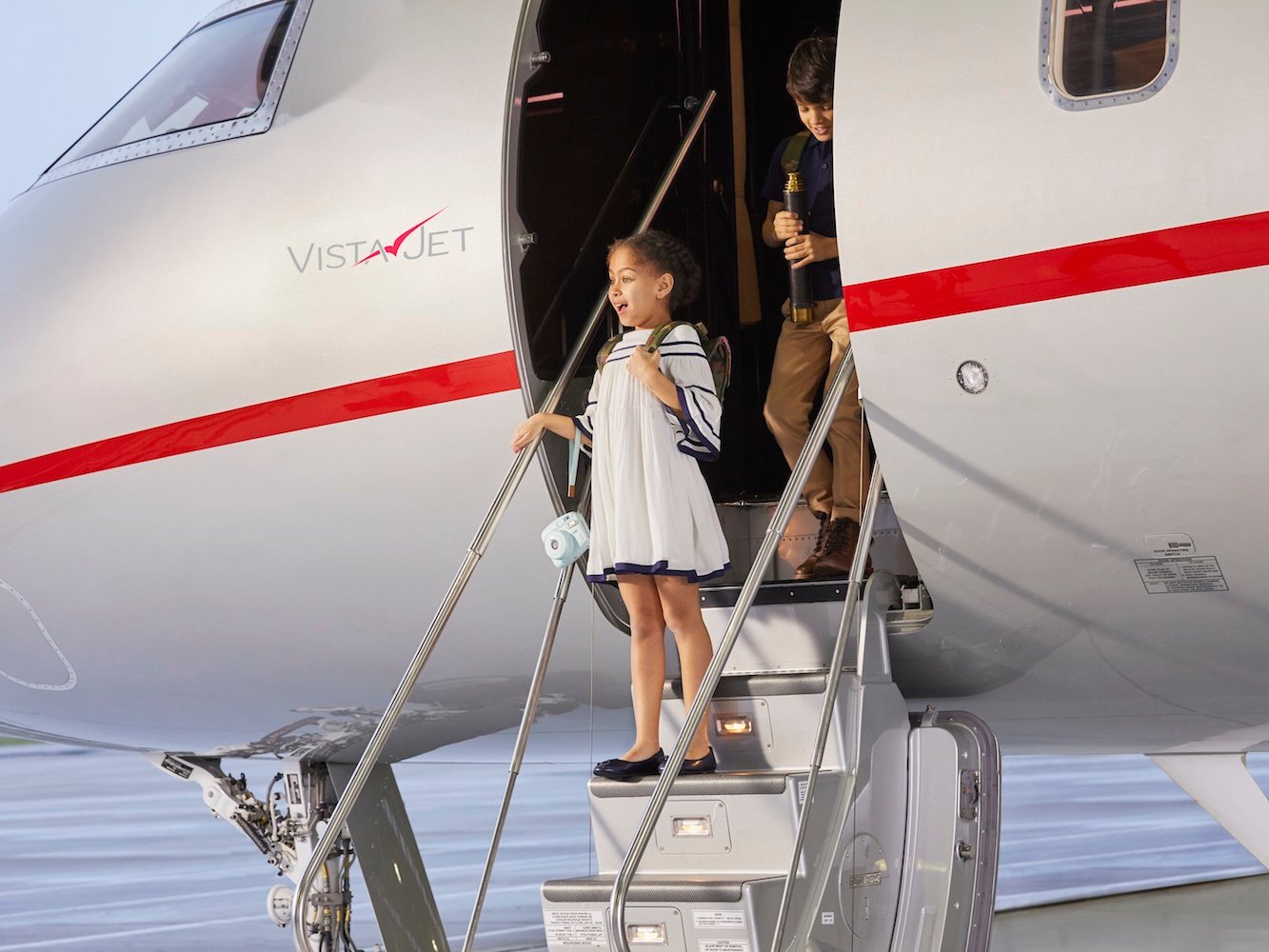 "Ha ehhez hozzávesszük, hogy minden negyedik VistaJet repülőúton legalább egy gyermek tartózkodik a fedélzeten, nem volt nehéz rájönni, mekkora lehetőség van abban, hogy valami igazán különlegeset hozzunk létre a kis fiatal utasainknak" – fogalmazott Matteo Atti.
"Ha ránk mered bízni a családodat, akkor bármit ránk mersz bízni" – dobta le a Coleho-atombombát a fejlesztési elnökhelyettes.
(Fotó: VistaJet)