Tavaly egy titokzatos vevő alaposan bevásárolt az egyik brooklyni társasházban. Most kiderült, Emily Blunt és John Krasinski fizettek 11 millió dollárt a New York-i ingatlanért.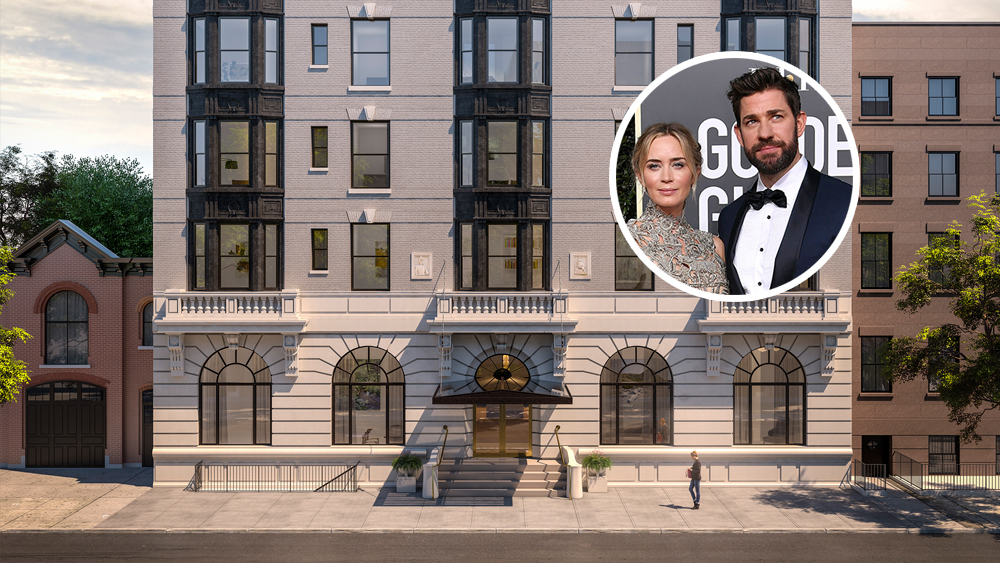 A két színész két lakást is megvett a The Standishben, és ezeket összenyitva az egész tizedik szint az övék lesz. 
A 460 négyzetméteren így nyolc szoba, öt háló, valamint négy és fél fürdőszoba áll a rendelkezésükre, és bárhonnan gyönyörködhetnek a panorámában.
Blunt és Krasinski már korábban is élt Brooklynban, ám azt a házukat végül 2018 áprilisában 6,5 millió dollárért értékesítették. 
Most a szomszédjukban is híres színész fog lakni, ugyanis a The Standishben vásárolt többszintes ingatlant Matt Damon és felesége 16,745 millió dollárért még 2018 végén. 
A mészkő burkolatú és nagy ablakokkal rendelkező ház 1903-ban épült, és az egyik legmagasabb a környéken, így a felső szintekről remek kilátás nyílik a Brooklyn-hídra és Manhattanre is. A házhoz fitnesz stúdió, játszóház, 24 órás portaszolgálat tartozik.