Nemrégiben mutatták be az Oscar-díjas Matt Damon és Christian Bale főszereplésével készült filmet, aminek a harmadik főszereplője az 1966-os Ford GT40 MK II, amivel felveszik a versenyt a Ferrarik ellen.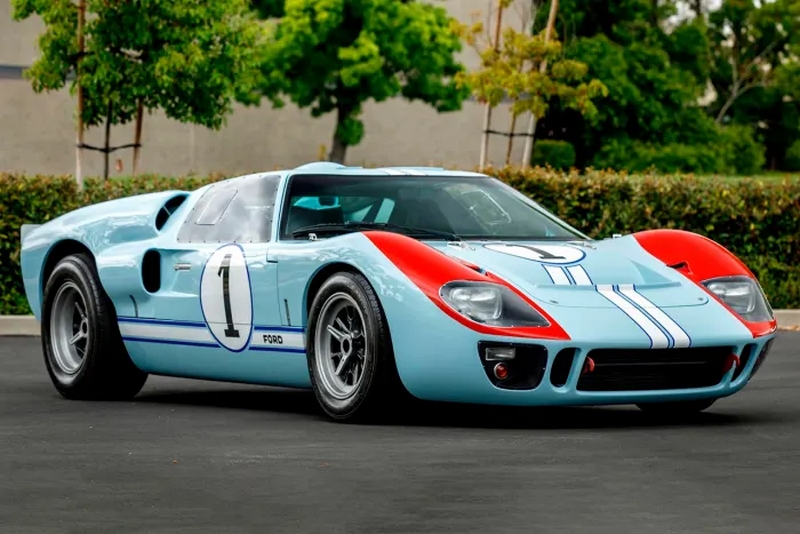 A filmben (ami, ahogyan mondani szokás, igaz történet alapján készült) az autótervező Carroll Shelby (őt játssza Matt Damon) és az autóversenyző Ken Miles (Christian Bale) közösen építenek meg egy egészen fantasztikus versenyautót a Fordnak, hogy az legyőzhesse az 1966-os Le Mans-i 24 órás versenyen a verhetetlennek tűnő Ferrarit.
A minél korhűbb hatás érdekében a Fox Studios a Superformance nevű céggel megépíttette a legendás autó pontos mását - ezt árverezik el a Mecumon keresztül.
Persze a jármű nem mindenben az eredeti pontos mása, a motorháztető alatt például egy elég kegyetlen, 8,3 literes Roush Performance 427IR V8 motor dübörög, ami jóval erősebb, mint az eredeti 7 literes V8-asa.
A szolid 600 lóerőt egy ötsebességes RBT/ZF kézi váltón keresztül csatornázták be a Shelby American Halibrand-típusú kerekekbe. A kormány Motolita, az ülések Alcantarák, ráadásul az egészet Ken Miles 1966-os csapatfőnöke, Charlie Agapiou és fia, Peter Miles hitelesítette az aláírásával.
Az árverező Mecum egyelőre nem közölte, milyen eladási árral számol, de az Autoweek hasonló, hollywoodi pedigrével rendelkező autók eladásai nyomán 150 ezer dollárt (45 millió forintot) tippel.
(Fotó: Mecum)
A posztot a blog Facebook-oldalán kommentelhetitek.