Mayfair London egyik legdrágább és legelőkelőbb negyede, nagyon régóta a dúsgazdagok ultraexkluzív könyéke. Nem meglepő tehát, hogy itt található Nagy-Britannia jó eséllyel egyik legdrágább otthona.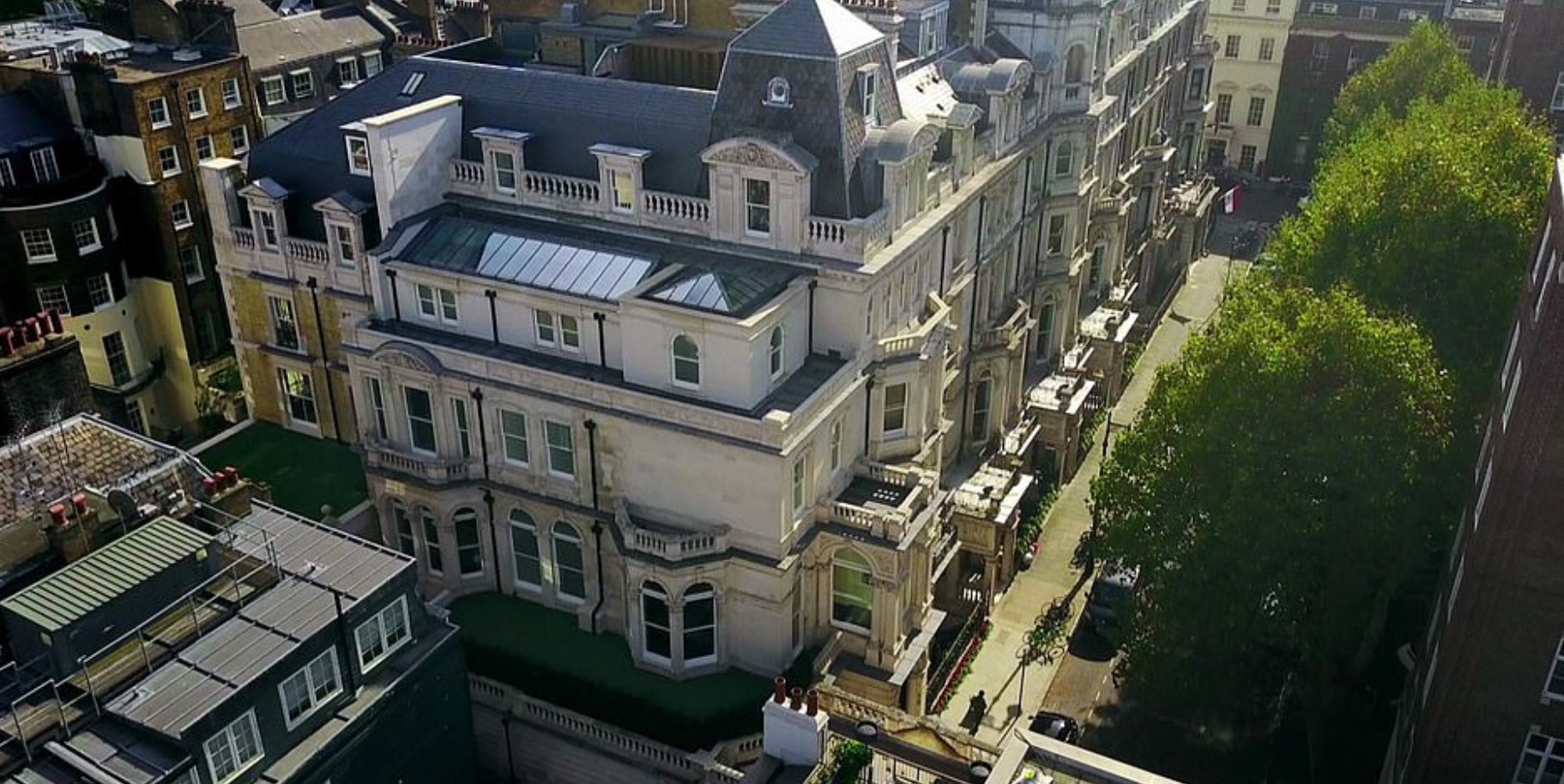 Az már inkább meglepetés lehet, hogy az ingatlan tulajdonosa nem valamelyik dúsgazdag arab olajmágnás, hanem egy angol. John Caudwell ráadásul a munkásosztályból harcolta fel magát odáig, hogy megengedhessen magának egy több, mint 230 millió fontot érő házat.
Az összeg persze nem is olyan borzalmasan sok, ha abból indulunk ki, hogy John Caudwell 1,5 milliárd fontért adta el 2006-ban Phones 4U nevű mobiltelefonokkal foglalkozó cégét.
A több mint 4000 négyzetméter alapterületű házat 2012-ben vette meg körülbelül 77 millió fontért, aztán pár év (és jó pár elképesztően nagyívű parti után) csekély 65 millió fontot ráköltve teljesen felújíttatta.
A nagyjából 300 munkást foglalkoztató felújítás úgy került most elő, hogy a Channel 4 tévécsatorna dokumentumműsorban mutatja be a folyamatot.
Kiderül az is, hogy a nyolcszintes (ebből három a föld alatt van) házban akad 15 hálószoba, egy földalatti, 8 autós teremgarázs, egy afrikai halkülönlegességekkel teli folyó (!!) az étkezőben, 120 embert befogadni képes bálterem és még sok minden más.
Mielőtt nagyon utálni kezdenétek a milliárdost, eláruljuk, hogy John Caudwell nem is akarja állandó lakhelyévé tenni az ingatlant, ehelyett jótékonysági rendezvényeket szervezne benne a saját nevével fémjelzett, 20 éve alapított, a fogyatékkal élő gyermekek és családjaik megsegítésére létrehozott szervezet számára.
"Arra gondoltam, milyen nagyszerű lenne egy ilyen hely a gálaesteknek. Annyira egyedi, hogy teljesen felvillanyozott, leginkább jótékonysági szempontból, hiszen nekem semmi szükségem egy ekkora házra" - fejtegette a The Times of London hasábjain.
A 67 éves milliárdos az Egyesült Királyság 97. leggazdagabb embere, ugyan csak egyszer nősült, de három különböző nőtől összesen öt gyermeke van.
A posztot a blog Facebook-oldalán kommentelhetitek.