Az első évadban epizódonként 22 500 dollárt kerestek a Jóbarátok sztárjai. Ez az összeg az kilencedikre egymillió dollárra kúszott fel, nem csoda, hogy mind a hat szereplő kellemes gazdagságban éli mindennapjait.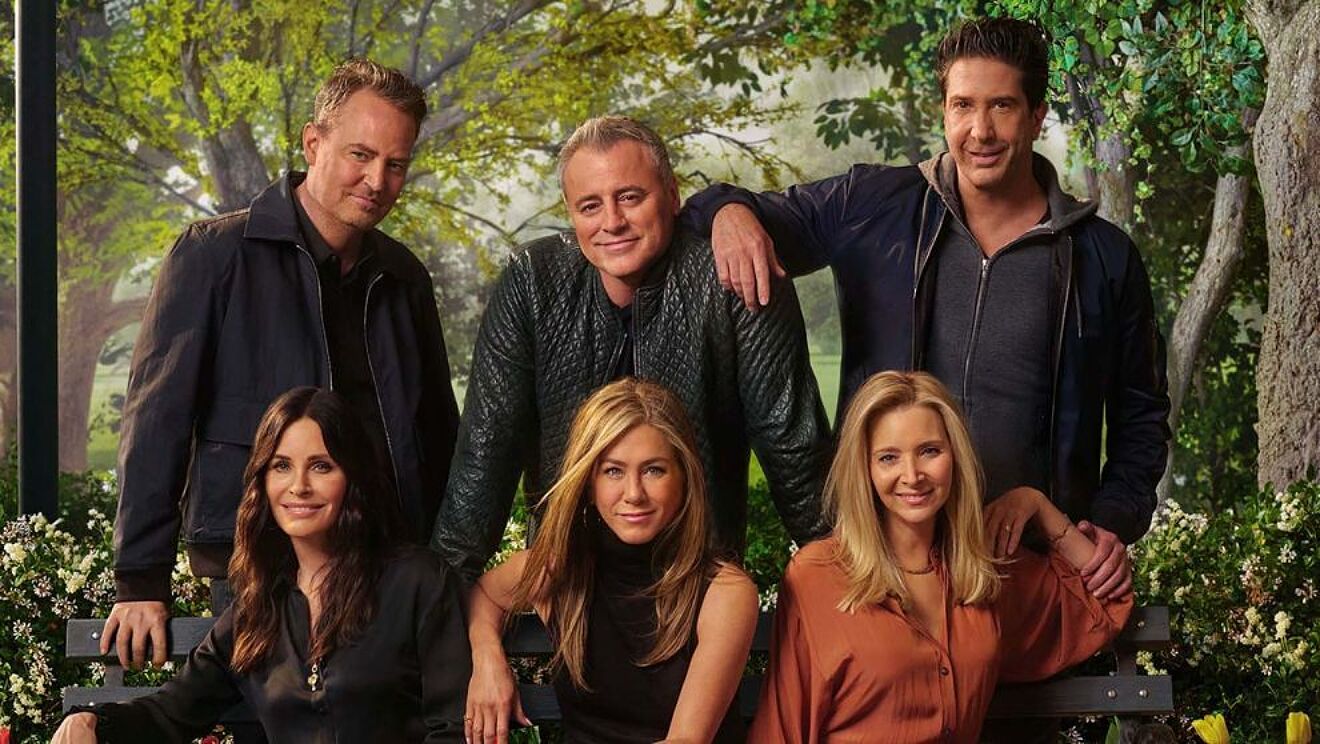 Jennifer Aniston (300 millió dollár)
A Friends hat főszereplője közül egyértelműen Jennifer Aniston futotta be a legnagyobb karriert a sorozat vége után. Az utolsó részt követően vagyonát (a többiekhez hasonlóan) 90 millió dollárra tették, ám azóta Jennifer Aniston szerepelt 40 mozifilmben, melyek között kifejezetten sikeresek is voltak.
Nem kétséges, hogy A-listás sztárnak számít ma is, amit a többiek nem mondhatnak el magukról. Olyannyira, hogy a The Morning Show című sorozat 2 millió dollárt hoz neki epizódonként.
Érdemes beszélni a reklámszerződésekről, olyan cégeket hirdet, mint a Diet Coke, a Microsoft, az Emirates légitársaság és a L'Oréal, ráadásul saját gyártócége is van.
Courtney Cox (150 millió dollár)
Courtney Cox is sikeresen navigált az amerikai szórakoztatóiparban, a Cougar Town (borzalmas magyar címén: Született szinglik) című sorozatnak már nem csak szereplője, de producere is volt, az epizódonként kapott 275 ezer dollár egyáltalán nem rossz pénz.
Nem járt rosszul a reklámszerződésekkel sem, 2013-ban például a Pantene szóvivője lett. Neki is van produkciós cége, méghozzá közösen volt férjével, David Arquette-tel (ez a Coquette Productions).

Matthew Perry (120 millió dollár)
Talán meglepő kicsit Matthew Perry harmadik helye, de kissé hányatott magánélete ellenére a színész egész jó üzletembernek bizonyult. Elsősorban az ingatlanpiacon mozgott ügyesen, sok (tíz)millió dollárt keresve így.
Lisa Kudrow (90 millió dollár)
Lisa Kudrow maradt a színészkedésnél, egész szép sikerrel egyébként, talán elég olyan filmeket említeni, mint a Csak egy kis pánik, a Dr. Dolittle 2, vagy a P.S. I Love You.
Ennek ellenére a tévében alkotott maradandóbbat, szerepelt a Grace és Frankie-ben vagy a Good Place-ben, hogy csak két sorozatot emeljünk ki.
Matthew Perryhez hasonlóan Lisa Kudrow is ügyesen mozog az ingatlanpiacon, sok millió dollárt keresett üzletasszonyként is.
David Schwimmer (85 millió dollár)
Az ő színészi karrierje nem hozott olyan látványos sikereket, mint például Jennifer Anistoné, ugyanakkor akadtak emlékezetes szerepei, például Robert Kardashiané az American Crime Story-ban és ő adta a Madagaszkár zsiráfjának a hangját is.
David Schwimmer szívéhez mindig is a színház állt igazán közel, csinált is egy produkciós céget (Lookingglass), mellyel már több mint 60 darabot vitt színpadra.
Matt LeBlanc (80 millió dollár)
Noha ezen a listán utolsó lett, azért nem kell sajnálni Matt LeBlanc-t sem. A Friends vége után egy nem túl sikeres spin-off kötődött a nevéhez (ez volt a két évadot megélt Joey).
Aztán 2016-ban szerepet kapott a Man with a Plan című sorozatban (magyarul a borzalmas Jóapátok címet kapta…), amiben epizódonként 200 ezer dollár ütötte a markát a négy évad alatt.
Emellett négy évadon keresztül volt a Top Gear autósműsor egyik házigazdája, amiért szintén kapott 2 millió dollárt.