Az olimpiai bajnoki cím nem csak sportbeli és erkölcsi, de sok esetben komoly anyagi megbecsülést is jelent. Persze a legtöbb aranyérmes nem lesz (dollár) multimilliomos, de azért ez is előfordul.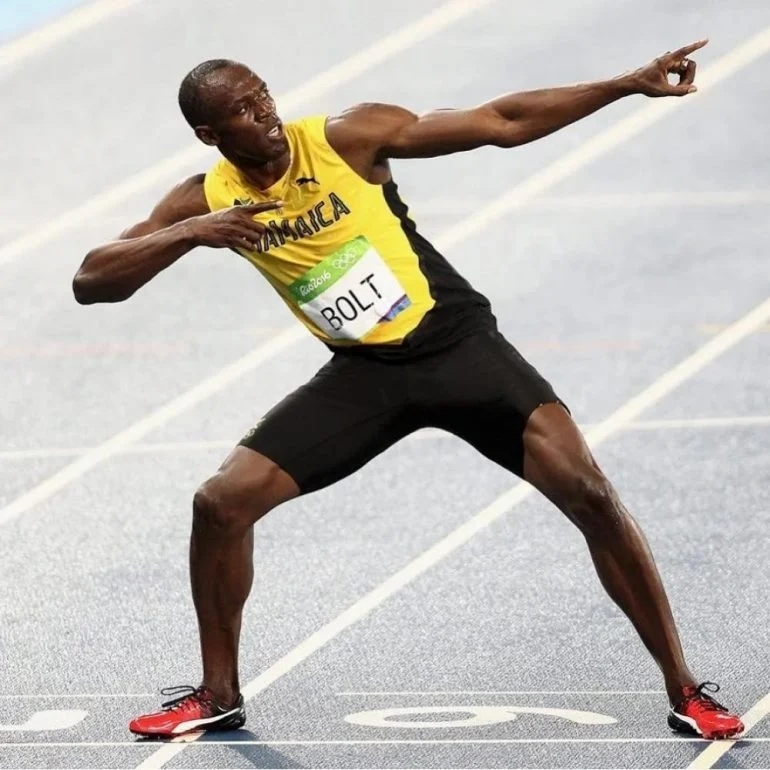 6. Shaun White (60 millió dollár)
A 34 éves amerikai snowboardos háromszoros olimpiai bajnok és már 20 éves kora előtt dollármilliomos volt. Felsorolni is hosszú a cégeket, melyekkel szponzori szerződése van (Burton Snowboards, Birdhouse Skateboards, Park City Mountain Resort, Adio, Red Bull, Target, Oakley, Hewlett-Packard, T-Mobile, Verizon, GoPro, Beats By Dre, Sony, Mountain Dew és Ubisoft) ezek évi 10 millió dollárt hoznak neki.
A Money című szaklap szerint emellett komoly ingatlanportfoliója van Kaliforniában és New Yorkban, de hoz némi pénzt neki a színészkedés (saját magát játszotta például a 2011-es Barátság extrákkal című filmben), valamint a nevével fémjelzett videójáték is.
5. Michael Phelps (80 millió dollár)
Az immár 36 éves amerikai úszó 28 olimpiai éremmel büszkélkedhet, ráadásul ebből 23 arany – ennél többet soha senki nem nyert. Ehhez képest a pénzdíjai szinte említésre sem méltók (1,9 millió dollár), ám a szponzori szerződései évi 9,8 milliót hoznak neki a konyhára.
Nem csoda, olyan világmárkákat reklámoz, mint a Colgate, a Kellogg, a Louis Vuitton, az Omega, a Speedo, az Under Armour és a Visa, de influenszerként és előadásokat tartva sem keres rosszul.

4. Usain Bolt (90 millió dollár)
A nyolcszoros olimpiai bajnok jamaikai futó a történelem leggyorsabb embere, és ugyan 34 évesen már rég visszavonult, a különböző szerződéseknek hála még így is évi 20 millió dollárt visz haza.
Csak a Puma évi 10 milliót fizet neki, de nyilván a Gatorade, a Visa, a Virgin Media és az Hublot sem szűkmarkú.
3. Caitlyn Jenner (100 millió dollár)
Az 1976-os férfi tízpróba immár 71 éves olimpiai bajnoka 2015-ben lépett a nyilvánosság elé azzal, hogy transzgender nő. Sportkarrierje során az IBM és a Coca-Cola támogatta.
Az igazán nagy pénzt az hozta, amikor a reality tévéműsorok legnagyobb sztárja lett a családjával: a Keeping Up With the Kardashians, a Celeb vagyok… ments ki innen! vagy saját műsora, az I Am Cait mind őrületes pénzt hozott, nem beszélve önéletrajzáról és szponzori szerződéseiről (MAC Cosmetics).
2. Serena Williams (225 millió dollár)
Minden idők egyik legjobb női teniszezője egyben háromszoros olimpiai bajnok is. Karrierje során 94 millió dollárt teniszezett össze, ami évi 8 millió dollárra jön ki évente.
Erre jön még rá évi 20 millió dollár szponzori pénz olyan márkáktól, mint a Nike, a Wilson, az Aston Martin, a Pepsi, az IBM, az Intel és mások.
Emellett elég jó érzékkel fektet be start-upokba és egyéb üzleti vállalkozásokba világszerte, saját ruhamárkái vannak, szerepelt tévéshowkban és filmekben is.
1. Roger Federer (450 millió dollár)
A svájci legendát nem nagyon kell bemutatni, az persze kicsit meglepő, hogy egyéniben még nem sikerült olimpiát nyernie (és már nem is túl valószínű, hogy sikerülni fog, hiszen Tokióban sérülés miatt nincs ott a 39 éves sztár), de párosban 2008-ban Stan Wawrinkával győzött.
Tiger Woods mellett ő az egyetlen még aktív sportoló, aki egyetlen év alatt 100 millió dollárt keresett csak szponzori pénzekből a Forbes szerint. Nem csoda, 13 világmárka áll mögötte, például a Rolex, a Mercedes-Benz, a Barilla, a Moët & Chandon vagy az Uniqlo.
(Fotó: instagram.com/usainbolt)