A The Beatles nem csak a zenében, de az öltözködésben is alapjaiban határozta meg a XX. század popzenéjének formálódását. Bőrkabátos rockerként kezdték, majd menedzserük Brian Epstein öltönybe bújtatta őket, míg a hatvanas évek második felében jöttek a hippis ruhák. Most az első korszak egyik ikonikus darabját árverezték el.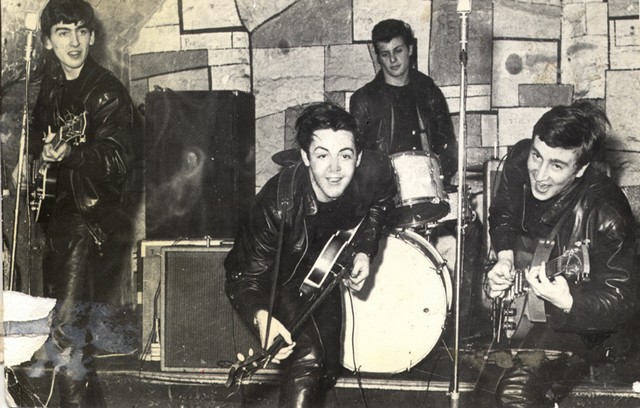 A hatvanas évek legelején az akkor még karrierje legelején járó Beatles egyenruhája Hamburgban és Liverpoolban is a bőrszerelés volt. A bőrkabát ugyanolyan fontos és elengedhetetlen kelléke volt megjelenésüknek, mint nem sokkal később a Brian Epstein menedzser által rájuk adott öltöny.
Most ezek közül a fekete bőrdzsekik közül árverezett el egyet a Bonhams aukciósház. George Harrison kabátja több legendás képen (így az itt is látható, a liverpooli The Cavernben, még a Ringo Starr előtti dobossal, Pete Besttel készült fotókon) is látható.
A gitáros 1961-ben, Hamburgban szerezte be a ruhadarabot, és aligha vagyunk túl merészek, ha azt állítjuk, hogy új tulajdonosa most azért jóval többet, 178 ezer dollárt (38,3 millió forintot) fizetett érte.