Egyes luxushotelekben olyan privát szobák is vannak, amelyeket nem hirdetnek online, és csak e-mailen keresztül lehet foglalni.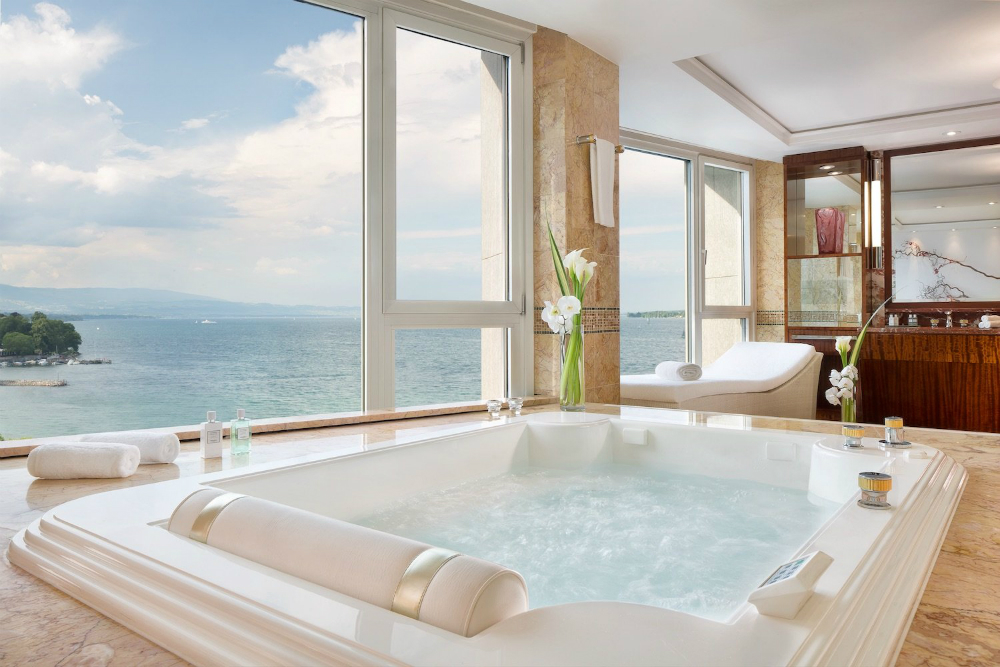 Némely csúcskategóriás szálloda nem jeleníti meg online foglalási rendszerében a legdrágább, leginkább exkluzív szobáit. S akkor ezekbe hogyan lehet foglalni? Nos, a jó kapcsolatokkal rendelkezők között szájhagyomány útján terjednek az ilyen lehetőségek. 
Az ilyen fényűző szobákról nincsenek képek, leírások, nem ismertek az árak, akik nincsenek benne ebben az elit körben, azok számára mintha nem is léteznének. A hotelek titokban tartják ezeket a szobákat, hogy óvják saját vagyonukat, valamint védjék vendégeik magánéletét. 
A nyitóképen látható genfi Hotel President Wilson Royal Penthouse lakosztályát például lehet neten is foglalni – már ha az embernek van 80 ezer dollárja rá... 
Az exkluzivitással járó izgalom is nagy erővel bír. A The New York Times egy cikkben bemutatta, hogy a szállodák a meg nem hirdetett szobákkal akarják lenyűgözni értékes vendégeiket és elérni azt, hogy beszéljenek róluk.
Például ott van a Kék Lagúna, ami Izland egyik legismertebb turisztikai látványossága. A The Retreat egy luxushotel a szigetországban, 62 lakosztály foglalható online, és némelyik közvetlen bejárást biztosít a fürdőhelyhez. 
A szállodának van egy Kék Lagúna lakosztálya is, amelyről a honlapon nem találunk semmit, de a Bloomberg értesülései szerint egy éjszaka 10 050 dollárba kerül, és legkevesebb két éjjelre foglalni kell. 
A foglalások sok esetben eltérnek a titkos szobáknál. Van, hogy az érdeklődőnek telefonálni kell és kérni a szobát, más szállodák e-mailben kérik a foglalást előre, így van idejük leellenőrizni, hogy valóban elit vendégről van-e szó.
(Fotó: Elite Traveler/Hotel President Wilson)