Ha az ember meglát egy Hummer-méretű dögöt az úton, akkor óhatatlanul a környezetvédelem és a levegőszennyezés jut az eszébe. Kivéve persze akkor, ha az az autó éppenséggel elektromos – na, ilyenben mutatta meg magát a minap Arnold Schwarzenegger.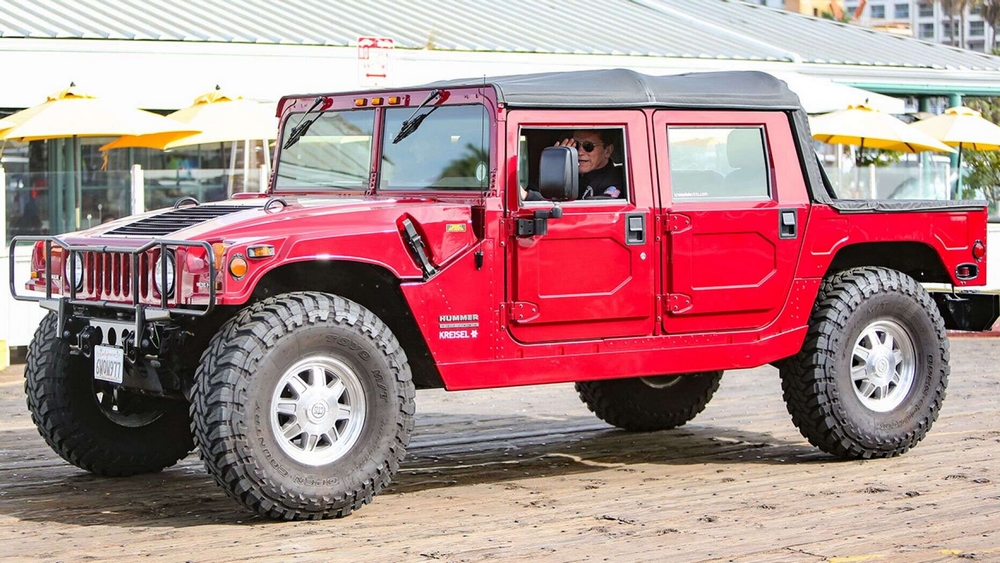 A színész ráadásul nem csak megmutatta magát, hanem az Instagramon meg is osztott egy rövid videót, azzal a szöveggel, hogy "beszélj finoman és legyen nálad egy nagy dög. Lehet, hogy az elektromos Hummerem csöndes, de menő."
A poszt nem véletlen, pár hete ugyanis a sajtó alaposan nekiment a volt kaliforniai kormányzónak, amikor azon kapták, hogy egy hatalmas, hatkerekű, benzines terepjáróval tolja, márpedig a Pinzgauer éles ellentétben áll Arnold Schwarzenegger klímaváltozásról hangoztatott véleményével.
Speak softly and carry a big stick. My electric Hummer may be quiet, but it's ballsy. pic.twitter.com/m7COTct83b

— Arnold (@Schwarzenegger) 2019. december 6.
A 72 éves színész egyébként az elektromos autók lelkes támogatója, igaz, egyúttal imádja a hatalmas, katonai jellegű járműveket is. Ezért is gyárt neki a Kreisel Electric nevű osztrák cég elektromos G-Wagent és alakított át egy Hummer H1-et.
Utóbbit 2017-ben kapta meg Arnold Schwarzenegger, és a cég szerint a böhöm karosszériát 120 km / órás csúcssebességgel akár 300 km távolságra is elviszi.
(Fotó: BG004/Bauer-Griffin/GC Images)
A posztot a blog Facebook-oldalán kommentelhetitek.